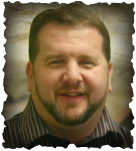 I want to bring you a brief update on the situation in Haiti.
First of all, thank you for your prayers and generous support. We are grateful for so many who were moved to act in prayer and in generous giving. All of our U.S. staff made it safely to the U.S. They have repeatedly expressed to us how your prayers impacted them during such a difficult time. Your prayers were powerful and effective.
You might have noticed that the United States doesn't receive a lot of news coverage on the happenings in Haiti. Here's what we know now. This week brought a bit of an easing in some of the tensions and violence. We understand that trucks were able to travel more (delivering vital supplies like food, water and gasoline) and some businesses were able to open this past week. We also understand that the groups leading the demonstrations have announced plans for another round of demonstrations in early March. In short, things have seemed a bit better in Haiti but we're not sure how long that will last.
Mike and Dawn VanDervort met with our Global Reach staff here in Findlay earlier this week to debrief the experience for our Project Help Haiti staff. I want to commend them again for the excellent leadership they gave during a tremendously difficult challenge. All of our U.S. missionaries want to return to the field as soon as it is feasible for them to do so. The Global Reach staff is helping them assess the situation to determine when they can return, but we expect that it will be several weeks at this point.
Our missionaries with Project Help Haiti will have some limited opportunities to connect with our CGGC churches while they are back in the United States. If you would like to explore setting up a visit to your congregation, please contact Global Reach assistant Lisa Helm at ccmassist@cggc.org to get more information.
Finally, please continue to pray for this situation:
Continue to pray for our Haitian brothers and sisters as they navigate this very difficult time.
Play for Global Reach director Ben Tobias as he helps the Project Help Haiti staff assess the situation and determine when they can return to work in Haiti.
Lift up the entire country of Haiti. Pray that God would use this situation to bring Glory to Himself and restoration and salvation to this country that so desperately needs it.
Again, thank you for your prayers and support. If you would like to assist with costs associated with this crisis and evacuation, please give to the Haiti Emergency fund. You can use this link: https://secure.cggc.org/haiti-emergency-gr-9300-one-time-donation. Or write your check out to "CGGC" with "GR 9300-Haiti" on the memo. (Send to CGGC, PO Box 926, Findlay, OH 45839.)
We are grateful for your partnership in ministry.
Christ's Peace,
Lance
---
CGGC eNews—Vol. 13, No. 8