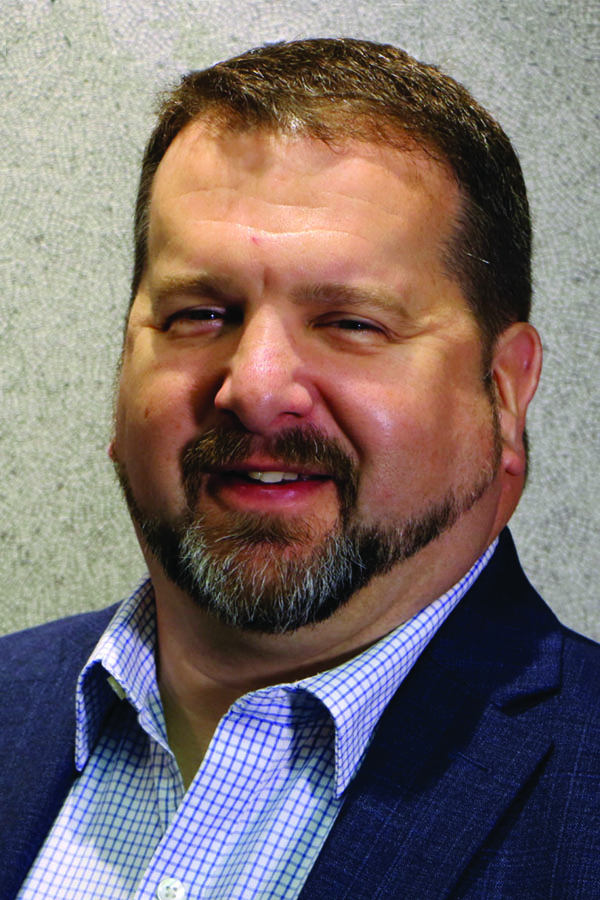 I know we're all anxiously awaiting an end to the political commercials, signs, and robocalls. We are certainly living in divided and contentious times. We see it in our communities, some of us see it in our families and many of us even see it in our congregations. Sadly, November the 4th won't bring an end to these deep divisions in our culture.
A few weeks ago, I was approached by Stephen Carlton with a wonderful and I believe, Spirit inspired idea. Stephen is the associate pastor at the Newburg First Church of God located in Newburg, PA. Stephen had come to me with a burden to call our brothers and sisters to a special time of prayer as our country draws near election day on November 3, 2020.
Here's what my brother Stephen offered as his motivation for such a special time:
"We want to make sure to keep this time non- political. Our churches already have enough division. We want to pray for our country. Pray for our leaders and potential leaders. Pray for God's will to be done. Pray for peace and unity, both for our country and our churches, and that we would have peace, especially in the days following the election. May God do a mighty thing as we stand together and recognize that God is sovereign over all, and that these political leaders are not where we should be putting our faith and hope."
I'm so grateful to Stephen for reaching out and sharing what the Spirit of God was stirring in him!
I'd like to invite all of our congregations to a particular focus on prayer and loving action in the weeks to come. This is a time where we need to be seeking the Lord and looking for opportunities to love like Jesus.
Saturday, October 24th and Saturday, October 31st are days that we're asking you to pray for our nation as we approach election day. You have great freedom in how you shape these days. It may be a day of prayer and fasting. You may want to call people together for a time of focused prayer. You may want to prayer walk your community or gather at your local government building for a time of prayer. You may want to invite the other congregations of your community or area to join in these special times of prayer. We want you to pray!
I think it's important for us to focus on Jesus and His kingdom during these tumultuous times. Jesus calls us to "seek first His kingdom and His righteousness and all these things will be given to you as well" (Matthew 6:33). Jesus taught us to pray for His "kingdom to come, His will to be done on earth as it is in Heaven" (Matthew 6:10). This is not about partisan politics or praying for your preferred candidate to prevail. This is about asking God for mercy and kindness and that He would not give us what we deserve as a nation.
Second is a call to loving action. I do believe that prayer is loving action. In prayer, we are certainly calling on God to do what only He can do, but I also believe that God calls us to put our faith into action. In the days and weeks ahead, we desperately need to see the followers of Jesus act like Jesus. We don't need to act like Democrats, Republicans or Independents. We don't even need to act like American citizens. We need to act like Jesus.
Romans 12:9-21 is a great guide for us during these difficult days!
Love must be sincere. Hate what is evil; cling to what is good. Be devoted to one another in love. Honor one another above yourselves. Never be lacking in zeal, but keep your spiritual fervor, serving the Lord. Be joyful in hope, patient in affliction, faithful in prayer. Share with the Lord's people who are in need. Practice hospitality.
Bless those who persecute you; bless and do not curse. Rejoice with those who rejoice; mourn with those who mourn. Live in harmony with one another. Do not be proud, but be willing to associate with people of low position. Do not be conceited.
Do not repay anyone evil for evil. Be careful to do what is right in the eyes of everyone. If it is possible, as far as it depends on you, live at peace with everyone. Do not take revenge, my dear friends, but leave room for God's wrath, for it is written: "It is mine to avenge; I will repay," says the Lord. On the contrary:
"If your enemy is hungry, feed him;
if he is thirsty, give him something to drink.
In doing this, you will heap burning coals on his head."

Do not be overcome by evil, but overcome evil with good.
There's a lot in Romans 12:9-21 for us to digest and live out. It's a great picture of loving action. Are you asking God to give you opportunities to put love into action, particularly with those who are different than you? How can you lovingly serve someone else in the weeks to come, especially someone who may not align with you politically?
In the weeks ahead, there's a pretty good chance that half of our population will celebrate a victory and the other half will be despondent because of the election results. Some of us will be celebrating and some of us will be very concerned about the future of our country. Jesus is our king, how are you going to lovingly represent Him with whatever may happen in the weeks ahead?
Let's be serious about praying for God to work in our nation in the weeks to come. Let's be serious about loving others through tangible actions in the coming days. Let's be consistently devoted to Jesus and committed to following His example. Our world needs it. Our nation needs it. Our communities need it.
Let's devote ourselves to prayer and let's give ourselves to loving action.
Christ's Peace,
Lance
---
CGGC eNews—Vol. 14, No. 41