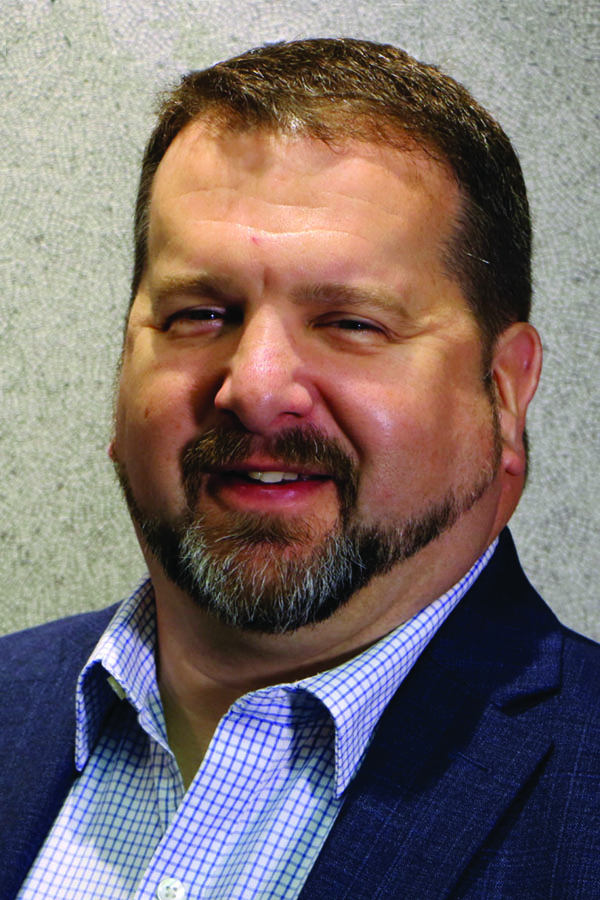 We know that that Jesus calls His followers to the ends of the earth in order to carry His Good News to people everywhere. Acts 1:8, "But you will receive power when the Holy Spirit comes on you; and you will be my witnesses in Jerusalem, and in all Judea and Samaria, and to the ends of the earth."
Most of the time, I've thought about this verse in terms of geography: Jerusalem was where the disciples were at that time and the ends of the earth are far, far away while Judea and Samaria were somewhere between the two. I think we've all heard a sermon on this over the years: Jerusalem represents where you call home: your town or neighborhood. Judea is the area close to home – it could be your city, region or state. Samaria represents those places where people are different than you – it might even represent those places you don't want to go to or people you don't want to spend time with (for some Democrats that might mean Republicans or for some conservatives it might mean liberals, etc.). The ends of the earth represent the ends of the earth – the far reaches of the globe.
On Saturday, December 7th I visited the Marion Correctional Institution in Marion (MCI), Ohio. I've been to this prison several times over the years, but this was a special visit. The Great Lakes Conference of the Churches of God, General Conference issued licenses for pastoral ministry to five of the inmates at MCI. This was an amazing day of celebration! A group of family and friends gathered together to worship God and recognize His work in the lives of these five special men.
Some of you may recognize Marion Correctional Institution. In 2013, Winebrenner Theological Seminary (WTS) began offering classes there in its Pastoral Training Institute program. WTS graduated its first class of graduates from MCI in 2017. Winebrenner launched another cohort at MCI this past fall with 18 students. The chaplain at MCI, Dr. Murthy Kola reached out to the Great Lakes Conference about the potential of working together to recognize the ministry going on inside of MCI. This led to several interviews and interactions with the Pastoral Life Commission of the Great Lakes Conference. This summer, the Pastoral Life Commission recommended five gentlemen at MCI for pastoral license in recognition of their calling and ongoing ministry at MCI. Each of these men are already leading significant ministry efforts within MCI.
Marion Correctional Institution is home to over 2,600 inmates. The state of Ohio has over 49,000 inmates in 31 prisons across the state. The United States has 2.2 million inmates in the various prison systems across the country. That's 2.2 million people who are made in God's image and loved by their heavenly Father. That's 2.2 million people who aren't going to wander into your church service anytime soon.
I've reflected upon the experience at MCI for over a month now. For some, this might represent a piece of what it means to take the Gospel to the ends of the earth. Prisons aren't always the most accessible places. It certainly takes more paperwork to get into a prison than it does to visit Timbuktu. There are 2,600 men housed at MCI who have little access to the Gospel outside of the ministry being done through these dear brothers.
As I've thought about it more, I've come to realize that for some, this might represent another type of Samaria. Good Jews had no desire to go to Samaria or even get near it. For some of us, we might hold the same bias or fear of visiting a prison. It's the last place some of us would want to go. I'm so glad the Great Lakes Conference was willing to go where few are willing to go. I'm so glad they were willing to go to Samaria and the ends of the earth to support these brothers in Christ who are leading life changing ministry efforts at MCI.
The future of the church in North America will largely depend upon our willingness to take the Gospel where Jesus tells us to take it: at home, nearby, to places we'd rather not go or even to the ends of the earth. Where is your Samaria? What would it look like for you to play a role in bearing witness to Jesus, even to the ends of the earth? Are you willing to go where few will go?
While you're pondering that, remember to hold up these dear brothers and the good folks of the Great Lakes Conference as they live into this new partnership in ministry.
Christ's Peace,
Lance
---
CGGC eNews—Vol. 14, No. 3