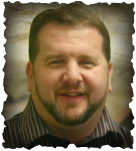 I spend a fair amount of my time with leaders from across the church body. I love the time I get to spend with leaders. Most of the leaders I spend time with seem to have a pretty good grasp on the fact that the world has changed significantly in recent years and realize that the church is facing some significant challenges as we look to the future. These are exciting times and challenging times. Here's another thing I've noticed from my time spent with leaders: too many of them are weary.
I don't know if you are one of those leaders, weary from the fight, but I know a lot of leaders who are feeling tired, drained or perhaps even disillusioned as result of the battle. It's a part of the human experience to get tired. We all have seasons that push us to our limits and leave us feeling exhausted or spent. It's normal to be tired from time to time, but the weariness that I'm seeing, and that I've experienced myself, is deeper than that. It's more unrelenting. It often borders on discouragement and depression. Thoughts like "I don't know how much more of this I can take" or "I don't know if the price I'm paying is really worth it" reflect the kind of weariness I see all too often. It breaks my heart.
If you are a weary leader, I want to encourage you today. Take care of yourself.
Get Some Help. This may be as simple as picking up the phone and calling a trusted friend to be able to vent, discuss and debrief your present struggles. For some of us, this may require a call to a counselor or therapist and one or more appointments to unpack and make sense of own baggage and pain. I'm fairly confident that isolation doesn't often help the weary. Don't languish alone. Reach out to someone, be honest and get some help. You're not the only one who feels this way and there's no shame in being human. Don't listen to the lies of the enemy.
Get Some Rest. For some, weariness is the fruit of overwork. God created human beings to enjoy a rhythm of rest/refreshment and work/production. Pay attention to your rhythms. One of the saddest things I've ever heard a Christian leader say is "if the devil doesn't take a day off then neither should we." My dear brother is mistaken: the devil isn't our example or model! Jesus is our example, He is our model. He gave us the idea of Sabbath. Throughout Jesus' ministry you see him regularly pull away from the crowds to rest and recharge. When was the last time you pulled away to rest? Is it a regular part of your rhythm?
Invest in You. When's the last time you invested in you and your leadership and ministry? Most of the leaders I know are servant leaders. They're pouring themselves out for the benefit of others. They make an investment into the lives of others. They give out of their lives for the benefit of those they lead. There's a lot flowing out, but is there anything being put back in to replenish you? Your heavenly Father made you, knows you and loves you. He wants to pour into you because you matter to Him.
What do you need right now in your own life and leadership? It may be a conference, a seminar or a class. It may mean that you need to ask someone to be your mentor or coach for a season. Is there anyone pouring into you and helping to develop you? Who could do that for you in this season of life and ministry? Maybe it's as simple as finally sitting down with some of the books on your "to read" pile (mine is never ending). Make the time, take the step, do whatever is necessary to allow someone or something to pour into you and improve your leadership.
Fix Your Eyes on Jesus. I know it probably sounds cliché. I know it's what we're supposed to say – like a good Sunday School class answer. This past week our office devotion time centered on Hebrews 12:1-3: "Therefore, since we are surrounded by such a great cloud of witnesses, let us throw off everything that hinders and the sin that so easily entangles. And let us run with perseverance the race marked out for us, fixing our eyes on Jesus, the pioneer and perfecter of faith. For the joy set before him he endured the cross, scorning its shame, and sat down at the right hand of the throne of God. Consider him who endured such opposition from sinners, so that you will not grow weary and lose heart."
Fix your eyes upon Jesus. He's the pioneer and perfecter of faith. He's been down this road before us. He endured far beyond anything we'll ever face. He's using this season of your life to continue to mold you and shape you in order to accomplish His will in you and through you. Don't lose sight of Jesus and His great love for you and what He's done to demonstrate that love for you. He knows that you're weary and discouraged. He knows that you don't have it easy.
He's been there before you and He's overcome. He's at work right now in you in ways that you may not be able to see or appreciate at the moment, but He will not waste this season that you're facing. Don't give up. Don't let weariness get the best of you. Submit to Him. Draw near to Him. Trust in Him. Learn from Him.
Take care of yourself and cling to the One who loves you and has conquered sin and death so that you don't have to grow weary and lose heart.
Christ's Peace,
Lance
—————————-
CGGC eNews—Vol. 12, No. 45