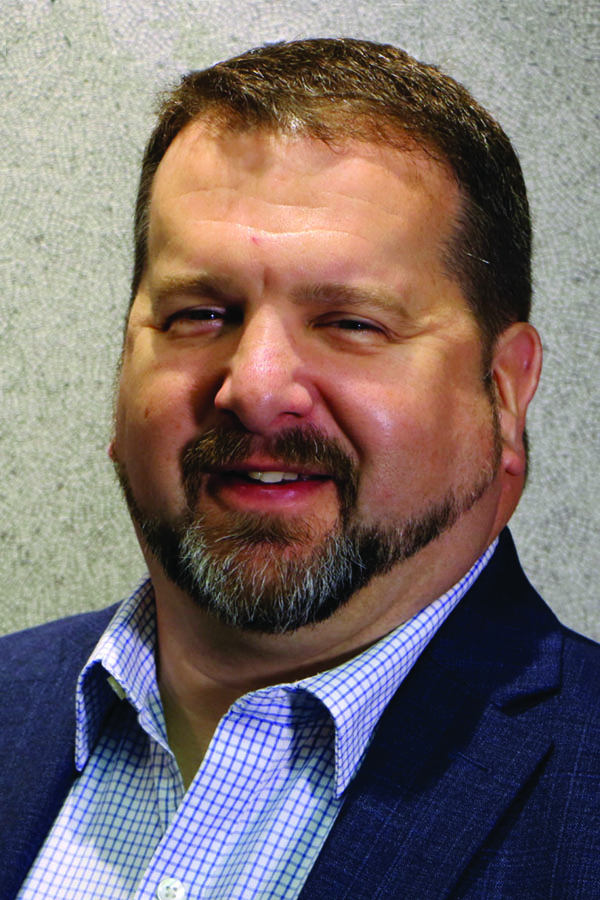 Happy New Year to all of you faithful E-News readers! I hope you had a merry time ringing in 2020. We've officially entered into the '20s (I'll let others solve the debate of whether or not this is a new decade or not). I've been pondering what the next ten years will bring. I think we always must venture into such territory with a lot of humility. James reminds us: "Now listen, you who say, 'Today or tomorrow we will go to this or that city, spend a year there, carry on business and make money.'Why, you do not even know what will happen tomorrow. What is your life? You are a mist that appears for a little while and then vanishes. Instead, you ought to say, 'If it is the Lord's will, we will live and do this or that.' As it is, you boast in your arrogant schemes. All such boasting is evil. If anyone, then, knows the good they ought to do and doesn't do it, it is sin for them" (James 4:13-17).
No one has a crystal ball that allows them to see the future perfectly and no one can write their own destiny. Some of us may not have ten years or even one year for that matter. Jesus may come back in seven years (seems like the kind of number He would pick). I can't tell you where I'll be in ten years with any more certainty than I can tell you where I'll be next month. I don't know what tomorrow will bring or how that may change or alter my life circumstances. With all of that being acknowledged, I think it serves us well to look forward and anticipate what the next ten years may bring as we seek to faithfully follow Jesus.
I always find it most helpful to look at this in very personal in terms first. In 2030, my three children will all be well into their young adult/college years and Brenda and I will be preparing the empty nest (Lord willing and there are no boomerang kids in the Finley household). If I make it to the year 2030, I'll be on the cusp of entering my sixties.
I don't know Doug Paul personally, but I've been familiar with some of his work over the years. He's a pastor of a church in Richmond, VA and an innovation strategist. You can read more about Doug and his work at www.dougpaul.org. Late last year I came across Doug's E-book 10 Church Predictions for the Next 10 Years. I have a friend who contributed to some of the content of this book.It's a very brief read at twenty-seven pages. I would encourage you to download your own FREE copy at www.dougpaul.org.
Again, no one has a crystal ball and can accurately predict what's going to happen over the next few years, but we can be in a posture of anticipating and preparing. I think work like this is helpful.
I'm only going to offer up his ten predictions without a lot of commentary or explanation – again, I encourage you to download the work for yourself (frankly, some of these will be difficult to fully understand without downloading the e-book). Doug offers a good disclaimer: we are writing this resource in a way that a futurist would write it, which is described as "value neutral." That means we aren't writing predictions as if they are good or bad. We are only making predictions and leave it up to the reader to discern what faithful Christian leadership looks like in their context.
The word 'Evangelical' will go the way of the Dodo.
Public moral failures among pastors will be more personal and far more commonplace.
There will be a large percentage of church building foreclosures.
A disciple-making movement will hit and spread like wildfire.
While some churches will be defined by their posture towards digital media, most will be distracted by it.
Issues around race and misogyny inside the church are going to get uglier. Much uglier.
Church "mergers and acquisitions" will become the norm.
There is going to be an evangelistic explosion from two unlikely places.
The dizzying effects of the questions around human sexuality will kill any chance of a "third way."
A wave of innovation in the church will hit in the next 10 years.
A few weeks after publishing the predictions found above, Doug also added these following six predictions that didn't make it into the top ten. These can also be found in the blog at www.dougpaul.com (again, there is further commentary on each of these at the blog).
Bonus Prediction #1: A few prominent seminaries will break with ATS and start training pastors in an entirely new and innovative way.
Bonus Prediction #2: There will be a crisis in how people relate to local spiritual authority.
Bonus Prediction #3: The efforts of churches to reach cities and rural America will look wildly different. Forget your models.
Bonus Prediction #4: Gospel saturation will hit a tipping point in a few cities.
Bonus Prediction #5: The church will have a poverty crisis to contend with.
Bonus Prediction #6: Many of the most "successful" churches will have a team-based leadership structure.
There is certainly a lot to chew on and consider here. Which of these predictions resonate with you? Which ones cause you the most concern or heartburn? Which of these predictions stand out as most important or most pressing? Which predictions do you see as good news and which ones appear to be threats?
I would encourage you to download the e-book and have a couple friends do the same. Perhaps you could even get your leadership team together to discuss these predictions and what they would mean for your church if they were to become reality. How are you helping others prepare for the world that is unfolding before our very eyes? How are you helping prepare for what will be in five, seven or ten years down the road?
What will the next ten years mean for your life and your ministry?
Christ's Peace,
Lance
---
CGGC eNews—Vol. 14, No. 1