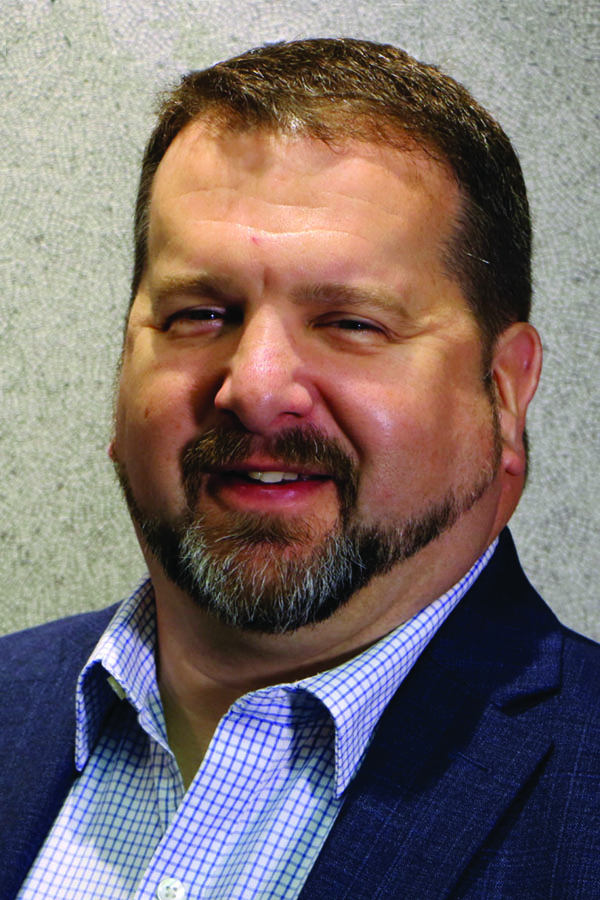 I want to continue to share from our time at General Conference Sessions 2019: Uncharted. Three weeks ago I shared about the Mission Statement that was adopted at the sessions: The mission of the Churches of God, General Conference is to maximize our collective potential for Kingdom impact! Two weeks ago I shared about our four core values:
Because we seek to obey Jesus Christ and His Word, we value:
1. Vital Connection
2. Total Participation
3. Global Mobilization
4. Daring Action
Last week I shared about the strategy to carry out this work:
Strengthening Churches
Developing Leaders
Mobilizing Disciples
Partnering in God's Mission
Global Reach
Today I want to begin sharing a bit about our Vision that helps answer the question "where are we going?" or "where is God taking us?" Over the past two or three years of seeking the Lord about what He wants from us in this next season, we found great clarity in the vision as stated below:
Contagious Awakening: By our 200th anniversary (2025), we will equip and release thousands of spiritually charged leaders to every man, woman, and child to whom we are sent. This will happen by positioning ourselves for a movement of the Holy Spirit through repentance, reconciliation, and prayer.
When you think about vision, you think about seeing into the future. You think about being able to see what doesn't yet exist but could exist in the future. Vision isn't so much about capturing our hopes and dreams for the future, but rather uncovering where the Lord wants to take us in the years ahead. Vision always draws us beyond what already exists and calls us to embrace what could be.
Here's my temptation when it comes to vision: I want the Big Hairy Audacious Goal (BHAG). I want something that paints a picture of a God-sized dream that will capture my attention, my affections and my heart. If left to my own resourcefulness, the vision might have landed on something like 50,000 in worship by 2030, doubling the number of our North American churches over the next decade, or planting 500 churches over the next ten years.
As we worked to listen to the Lord and to embrace where He wants to take us over the next several years, we got a clear picture of preparation and positioning. We've had daring and ambitious dreams in the past. I believe there's still a genuine desire today to see God use the Churches of God in great and mighty ways in the work God is doing to bring His kingdom to earth. As we prayed and sought the Lord, there was a strong sense of "you all aren't ready for that just yet." There was a strong sense of needing to position and prepare ourselves for what the Lord wants to do in us and through us.
It reminds me of the Exodus story where the people of God marched out of Egypt boldly, armed for battle and ready to take on whatever challenge they might face. It was in this moment, that the Lord took them on the long route because He knew they weren't ready to face the battle yet: they had been slaves for 400 years and slaves don't know how to be soldiers.
Brothers and sisters, we've been slaves to Christendom for a long, long time. Christendom era Christians don't know how to follow Jesus in a post-Christendom world and it's going to take a time of preparing, repenting, unlearning and relearning in order to follow Jesus into the season that awaits before us.
We must change. We must live differently. We must lead differently. This means all of us. This is the reality for me. This is the reality for you. We must take on new practices of our faith if we are to see different results than what we are seeing now.
This kind of shift, this kind of change can't be brought about by our own efforts and determination. We need a powerful move of God's Spirit to transform us. At the end of the day, our strategies, our plans, our efforts will fall far short if God's Spirit isn't working in a powerful way in our midst. We cannot concoct this on our own.
I want to receive what the Lord has for us in this next season of our history. I want His Holy Spirit to move us in remarkable ways. We must seek Him in this moment and receive what He has for us if our future is to look different from our recent past.
There's much, much more to be explored on this and we'll do so in the weeks to come. For today, are you willing to prepare for what the Lord wants to do in you as a follower of Jesus? Are you inviting the Holy Spirit to work in you to transform you?
Christ's Peace,
Lance
---
CGGC eNews—Vol. 13, No. 33