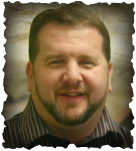 I've spent several weeks exploring the idea of where we are right now in the CGGC, particularly as we anticipate looking forward into the future and discerning where the Lord wants us to go and what He wants us to do as His people. Some of what I share will be from a broader view – where the CGGC reflects what's going on across the larger evangelical church in North America. At other times, the sense will be much more specific to the CGGC and where we find ourselves in this critical moment.
This past spring I've had the privilege of attending the annual gatherings in the Eastern Regional Conference, the Allegheny Conference and the Midwest Region Conference of the CGGC. Today and tomorrow will bring the Great Lakes Conference to Findlay and in August the Western Region will gather in Ft. Scott, Kansas. I've shared some of these observations at these recent gatherings and felt like they were appropriate to share here over the next few weeks as we draw this series to a close. These are my observations as I have had the opportunity to interact with various churches and leaders across the U.S. and even around the world.
There has been much written focused upon the rise of the "nones" (the non-affiliated), particularly among the emerging generations: Millennials and generation Z. Nearly everywhere I go, there are conversations around how to do a better job reaching young people. These conversations are much broader than just church conversations, this reality is touching ever sector and segment of society.
The surprise for me over the past year or so is the realization that we have far more young leaders or potential young leaders than I think most of us realize. Do we need more? Certainly! Are there local congregations where there are obvious absences of anyone under the age of 40? Sadly, yes. As I've observed what's happening in our midst, I've been surprised by the number of quality young people we do have in the CGGC.
Again, these are my observations and purely anecdotal, but I'm encouraged by this glimmer of hope that I see in the next two generations. I was recently at a regional conference event and had some friends from outside the CGGC visiting for the day and they pointed out that our crowd "had more younger folks" than they had anticipated or expected. Sometimes, we may not see what's right in front of us.
Two years ago, when we launched Uptick (http://tm.cggc.org/uptick/), a year-long investment in young leaders ages 23-32, we were advised by some around the CGGC that we'd have more success raising the funds for such an endeavor than we would have in identifying enough young leaders for each cycle. We've found the opposite to be true. Today we have a fairly significant waiting list of young leaders who are interested in the experience while the fund raising has come along a little slower than we had expected. We've seen two cycles of young leaders emerge from Uptick with several taking on new leadership roles across the CGGC. They are making a difference across our body.
One of the most exciting things happening in Findlay is the fact that campus ministries on the University of Findlay campus is flourishing. Each week, a couple hundred students gather regularly for a student-led worship service and several hundred students are engaged in different campus ministry activities throughout the week. I will point out that few if any of these students are from the CGGC (a reality we'd like to see change in the years to come). In an age where many assume that younger persons have no interest in matters of faith or pursuing Christ, we're seeing the exact opposite is true. I'm connected to a network that primarily focuses on church planting on college campuses and know that they are seeing great fruit born from their efforts across the Midwest. They are reaching young people and often sending them out to do similar work in other parts of the Midwest.
I offer this to push back against what is often a fatalistic mindset that says "we don't have any young people" or "we can't reach younger people." Perhaps you have more opportunities than you think? Perhaps God has placed some incredible young leaders in your midst and you just haven't noticed them or the potential they bring to the table? Perhaps the Lord has placed you in the right place to have an enormous impact on the next generation but you haven't seized the opportunity or recognized the potential around you?
I'm grateful for this surprising way in which I find the Lord at work in our midst. I'm grateful for the young leaders He's brought to us. I'm praying that we don't miss the opportunities we have right now to invest in the emerging generations who are passionate about following Jesus and have enormous potential for the kingdom of God!
Christ's Peace,
Lance
---
CGGC eNews—Vol. 13, No. 22