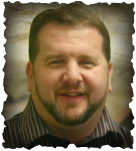 I've spent several weeks exploring the idea of where we are right now in the CGGC, particularly as we anticipate looking forward into the future and discerning where the Lord wants us to go and what He wants us to do as His people. Some of what I share will be from a broader view – where the CGGC reflects what's going on across the larger evangelical church in North America. At other times, the sense will be much more specific to the CGGC and where we find ourselves in this critical moment.
We have yet to fully experience the health and vibrancy that results when all five of the gifts or callings in Ephesians 4:11 are recognized, embraced and exercised. In one sense, I almost feel like this shouldn't have to be said, but then I realize how far we have to go on this front. In recent months we've had a congregation leave the CGGC because they believed that recent CGGC interest (Church Advocate articles, blogs, teaching, etc.) in APEST isn't biblical. I've been told numerous times by other leaders that all the emphasis on APEST is just a fad and that it's making too much out of something that's more of a secondary issue in scripture. We've got a long ways to go to fully embrace what God has for His church!
I was at a worship service recently and was reminded of the need for all the gifts in the most unusual way. During the time of worship through music, it occurred to me that the drummer in the praise band was only using two drums through every song: the bass drum and the snare drum. Why was he using only two drums when a whole set was available? I don't know. I'm certainly not trying to be critical. It may have been that the drummer was new to the instrument and only able to play the two drums well. Perhaps it was an effort to control the level of sound and not overwhelm the rest of the instruments. It took me a while to notice, but after three or four songs, it was about all I could hear – the alternating beat of the bass drum and snare drum. No cymbals, no toms, and no hi hats. Just the bass drum and the snare drum.
As I watched the drummer that morning, it occurred to me that this is a picture of what most of our churches have been experiencing. The drum set had much greater capacity for sound than just two different drums. The potential was there for more, but it wasn't being utilized. In a similar way, most of our congregations have been built around the gifts of shepherds and teachers. The potential is there for more: there are apostles, prophets and evangelists; we've just failed to recognize and utilize all the gifts. It's like we're playing a bass drum and a snare drum while missing out on the cymbals, toms and hi hats. It could be so much richer, so much fuller and so much more of what God intends for His church to be, but we've grown accustomed to the sound of just two drums.
If the CGGC is to become all that God is calling us to be, we must come to understand, recognize, embrace and exercise the gifts of the apostles, prophets, evangelists, shepherds and teachers. We've failed to live this out in our recent past, but God is calling us to a new day and calling us to live differently than we've lived before. May our ears long to hear more than two drums beating! May we learn how to play the drums differently than how we've played in the recent past!
Christ's Peace,
Lance

---
CGGC eNews—Vol. 13, No. 12