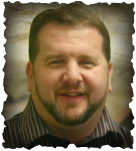 I've spent several weeks exploring the idea of where we are right now in the CGGC, particularly as we anticipate looking forward into the future and discerning where the Lord wants us to go and what He wants us to do as His people. Some of what I share will be from a broader view – where the CGGC reflects what's going on across the larger evangelical church in North America. At other times, the sense will be much more specific to the CGGC and where we find ourselves in this critical moment.
It's been my observation over the past several years that we struggle as a denomination in handling leadership transitions well. There are very few examples of where it's been done well and lots of examples where it hasn't been handled well. I'm going to guess that most of us could name a local church in the CGGC that has gone through a difficult transition from one pastor to another pastor. Part of this is probably related to our lack of embracing of APEST callings and the tendency to focus on one primary leader in the life of the congregation (see last week's post for more on that). Some of it is due to our lack of skill in handling transition.
Knowing when to step aside is a difficult skill to develop. Raising up other leaders and actually letting them lead is another set of skills that don't just happen naturally. Raising up leaders and helping them develop in their leadership takes intentional work. Timing matters greatly in transition. Good transition doesn't just happen, it must be stewarded.
I was recently in a group of leaders talking about the importance of finishing well and knowing when and how to turn things over to the next generation of leaders when the question was asked: "what if we let them lead and they do it all wrong?" I was quick to ask the following: "Are they doing it wrong or is just that they're doing it unlike the way you did it? Those are two different things."
I've already noted our challenge with an aging leadership population. We're facing a whole slew of transitions in leadership across the CGGC – and I'm not just talking about pastoral positions. There are many positions of leadership that are currently held by folks over the age of 60 that will eventually be held by someone else: elders and teachers, deacons and board members and a whole host of other leaders in congregations and ministries. These positions often need to be held by the next generation if we have any hope of reaching the next generation. Here's the catch: better transitions won't just happen because of wishful thinking.
We have the opportunity now to make better transitions than what we've seen in the past. Who are you raising up and pouring into so that they might develop their potential as a leader? How are you preparing to step away while also preparing to help support the leaders who will follow you, even when they do it differently than you did? How are you pouring into someone who will someday take your place and hopefully do it even better than you did because you were willing to invest in them?
We have to own the fact that we haven't done transition well.
We have to commit now to learn the skills it takes to do it better than we've done it in the past.
We have to be willing to invest deeply in the next generations so that they can shine in ways which we have not.
It won't just happen on its own. We've got to learn how to pass the baton better than we've done it in the past.
Christ's Peace,
Lance
---
CGGC eNews—Vol. 13, No. 13