It's an honor to have Dr. Brent Sleasman, president of Winebrenner Theological Seminary step in as a guest blogger today. Brent has some very exciting news about how WTS is working to make seminary education far more accessible than it's ever been. I expect that many of you will want to share this news with someone else who has been exploring taking a next step but didn't think seminary education was an affordable or viable option. Winebrenner, under Dr. Sleasman's capable leadership, is working hard to make it possible.
Christ's Peace,
Lance
---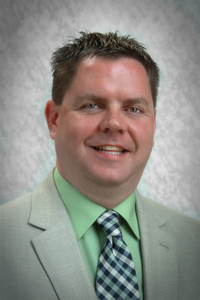 Regardless of our role in life – stay at home parent, student, small business owner, school teacher, or pastor – we are all called to grow in our Christian faith. Sometimes we refer to this process of putting the words of Jesus into action as discipleship.
Have you ever noticed that the words "discipleship" and "discipline" share a common root? In order to be disciplined in an area we need to be intentional in our efforts to improve and grow. In other words, if we desire to be a disciple of Jesus Christ we need to be intentional in our efforts to grow in the knowledge and practice of his words.
I believe that Winebrenner Theological Seminary is strongest when we are partnering with the Church for the purposes of enhancing the overall discipleship of all of our members, churches, and regions.
Before I go on, I can already imagine someone saying, "What!?! I thought Winebrenner Seminary was a place to train pastors?" (In fact, I've occasionally heard someone refer to Winebrenner as a "pastor factory.") We do have students who are called by God to serve as a pastor. However, a seminary classroom is for anyone who desires to grow in knowledge or practice of the Christian faith.
At Winebrenner, we want to walk with you in your spiritual journey by offering formalized and disciplined learning opportunities online or at our Findlay campus. We can also collaborate with your church or region to bring education to your local context!
In order to assist in these efforts, I am excited to let you know that as someone affiliated with the Churches of God, General Conference you can enroll at Winebrenner Seminary for $300 a month. That's right, $300 a month or $3600 a year. For that price you can take as many of the courses that we offer that you are qualified to take. This option is available for new, current, and returning students. Also, this pricing plan is available for all programs – Master of Divinity, Master of Arts in Practical Theology, Master of Arts in Clinical Counseling, and Doctor of Ministry.
What types of courses are we offering this fall that could enhance your spiritual walk with Jesus? I'm glad you asked! Spiritual Formation, Interpreting God's World and the Word, Old Testament Foundations, Theology I. We're also offering Ministry Skills & Techniques, The Ministerial Person, and Foundations for Seminary Studies. Additional courses are available this fall as well.
We need pastors who have studied theology and church history. But we also need parents, Sunday school teachers, insurance representatives, and carpenters who have disciplined themselves to learn more about theology and the Bible.
Someone may be reading this and thinking, "I would love to do this, but I've never been to college or never finished my undergraduate degree." For many of you your life may have taken a turn that you didn't anticipate. At Winebrenner, we are committed to removing the obstacles that are preventing you from taking your next step of life or ministry development. Even without the credentials that you may think you need, there is a way forward!
I'm excited as we continue to develop the historic relationship between Winebrenner and the CGGC.
For more information you can contact me or Amy Kinney, Director of Enrollment Management, at 419.434.4200 or admissions@winebrenner.edu. We look forward to hearing from you!

---
CGGC eNews—Vol. 14, No. 29