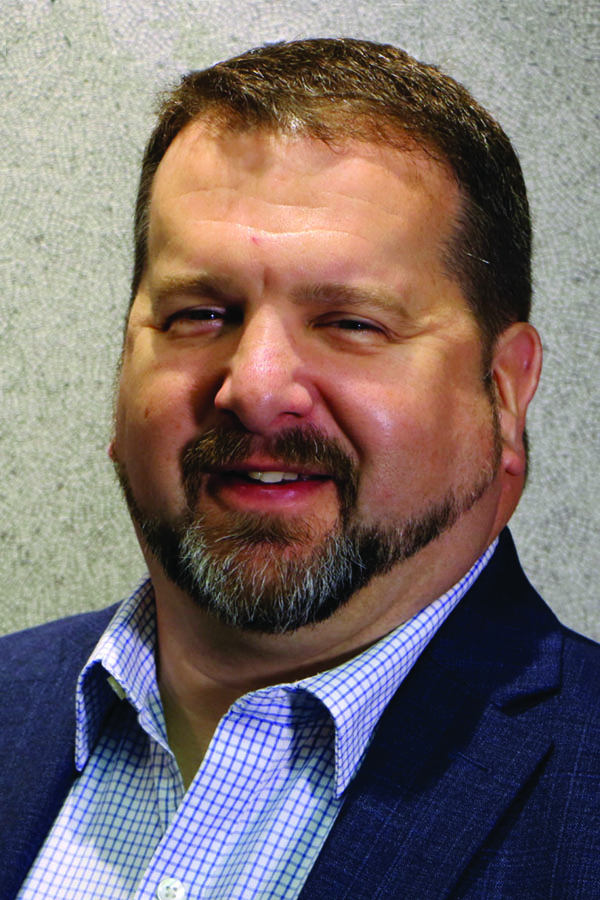 My mind has been carried to Ecclesiastes 3 several times this week: "There is a time for everything, and a season for every activity under the heavens." It's certainly a time to grieve. In this uncharted territory, we're being required to use adaptive leadership whether we want to or not. We've never been in a time like this before and our past experiences and acquired knowledge offers little help at navigating these new challenges. Adaptive leadership always requires loss and loss always requires some level of grief.
This week I've slowly become aware of my own grief. We're all losing something in this time of upheaval. Some are losing their very lives. Some are losing jobs, careers or income. Many have lost wealth. Some are losing long planned vacations or other special events that were foreseen with great anticipation. Most of us are losing our sense of "normal" or our false belief that we are in control. Some are losing their sense of connection amid social distancing and a lack of physical contact. Tragically, I've had several friends experience the death of a loved one in recent days and have achingly watched them grieve in isolation, not able to receive the comfort of friends and family that is typically extended in such times. Last night as my children and I were talking about what we've lost in the recent days, my kids even offered up the loss of school and their ordinary rhythms. We're all feeling a sense of loss.
With every loss comes the need to grieve. With change comes the need to grieve. I believe some of us are beginning to understand just how much this present upheaval is changing things for us and will impact the way we think about what it means to be the church or what it means to do ministry in the future. This won't be a two-week disturbance with a quick return to business as usual. This will not be easy, there is certainly loss that needs to be grieved, but we dare not get lost in our grief.
It's also a time to prepare. First, we need to prepare for the crisis that's unfolding before us. I know there are some who feel like they've been living through crisis over the past couple of weeks, but the real crisis is still ahead of us. Most of us will know someone who tests positive for COVID-19. Some of us will lose someone close to us as result of this virus. Some of our communities are going to be greatly impacted and now is the time to prepare. How will you love your neighbors during this difficult time? How will you minister to health care professionals making the difficult decisions of who will be treated because of scarcity of resources, time and people? How will you care for the most vulnerable and marginal in your community? How will we mobilize the Body of Christ to care for those who are mourning the loss of a loved one in isolation because of quarantine? There are challenging times ahead that have nothing to do with learning how to live stream a message or use Zoom conferencing for a small group meeting. This is the heart of Matthew 25 – feeding the hungry, caring for the sick, and taking in the stranger. How are we preparing now to be able to meet the needs that are going to arise in the coming weeks? How are you preparing to demonstrate and proclaim the Good News of Jesus in the weeks ahead?
It's time to prepare. Whether we want to believe it or not, this pandemic is going to have long reaching effects on how we "do" church. We don't need to be afraid of this, as a matter of fact, I think the Lord is working through these events to shake His church and prune the branches to prepare for more fruitfulness. It's painful but necessary.
We'll need to let go of what was and embrace what the Spirit of God is revealing in our time and place. This is always the struggle. The Israelites, as they were being led out of Egypt, longed to go back to what they knew.
"As Pharaoh approached, the Israelites looked up, and there were the Egyptians, marching after them. They were terrified and cried out to the Lord. They said to Moses, "Was it because there were no graves in Egypt that you brought us to the desert to die? What have you done to us by bringing us out of Egypt?Didn't we say to you in Egypt, 'Leave us alone; let us serve the Egyptians'? It would have been better for us to serve the Egyptians than to die in the desert!"

Exodus 14:10-12
Most of us want to get back to "normal" as soon as possible. We need to prepare for the fact that "normal" probably isn't coming back. The mission hasn't changed! We've been reconciled to God through Christ and been given the ministry of reconciliation. We're still Christ's ambassadors entrusted with His ministry of reconciliation. We're still about making disciples of Jesus Christ.
If we emerge after this time of disruption and resolve to return to "church" as usual, then woe to us. The Spirit of God is moving through this time of disruption and upheaval to redeem His church and the world. How are you preparing for a new normal?
It's a time to grieve and a time to prepare. Many in our world right now are fearful and hungry for hope. It's time to show the world the hope we've found in Jesus Christ!
I want to leave you with these words from 1 Peter 1:3-7:
Praise be to the God and Father of our Lord Jesus Christ! In his great mercy he has given us new birth into a living hope through the resurrection of Jesus Christ from the dead, and into an inheritance that can never perish, spoil or fade. This inheritance is kept in heaven for you, who through faith are shielded by God's power until the coming of the salvation that is ready to be revealed in the last time. In all this you greatly rejoice, though now for a little while you may have had to suffer grief in all kinds of trials. These have come so that the proven genuineness of your faith—of greater worth than gold, which perishes even though refined by fire—may result in praise, glory and honor when Jesus Christ is revealed.

1 Peter 1:3-7
Christ's Peace,
Lance
---
CGGC eNews—Vol. 14, No. 14