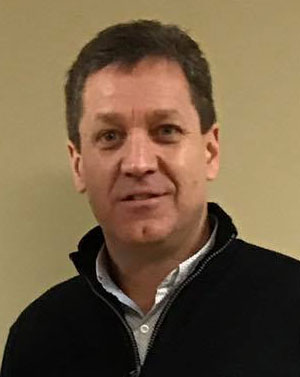 As I took the chair to lead the first CGGC Ad Council Meeting since the triennial conference, the room filled with one of the most amazing teams of people I have ever had the privilege to lead. The CGGC AD Council includes: CGGC Staff, Regional Directors, Advisory members, and the newly elected delegates from the regions. This team will meet twice a year for the purpose of leading the CGGC denomination into the next season of ministry to a world that is in desperate need of Hope.
After 194 years of God's faithfulness we are confident to lead even into the uncharted territory of tomorrow. As you will know, to navigate the territory of a changing world we need to add a new set of leadership tools. As Bolsinger says in Canoeing the Mountains, "what got us here, will not get us there." The role of the Ad Council is to identify the leadership tools that will help the church face the challenges of serving a culture highly polarized by issues of diversity, decreasing financial resources, and developing the next generation of leaders. These challenges were all addressed in the October Ad Council meeting and will be an emphasis in the execution of the strategic plan. These challenges also require a continual assessment of the CGGC leadership, the nature of theological education, and the ministry praxis of every church in the denomination.
In my view from the chair, we have the right team in place for this season of CGGC ministry. Let me tell you what I saw: I saw CGGC Staff members willing to resign their positions if that's what it takes to move into uncharted territory. I saw a group of men and women in passionate dialogue over issues of race, gender, and next-gen values. I saw an Executive Director whose heart is full of hope for the future but also whose heart breaks for those who resist the necessary changes to go there. I saw a Seminary President willing to make hard institutional changes in order to meet the challenges of theological education. I saw a University President give a glowing report on the progress of the University of Findlay and its valued partnership with the CGGC. I saw a UF Campus Pastor report on an ever-growing ministry with UF students. I saw our Global Reach Directors excited about expanding field opportunities accompanied by deep concern over the spiritual battles raging in certain parts of our global communities. I saw Regional Directors give some of the most positive reports I have ever heard about new churches, new initiatives, and new life. I saw incredible hope for our future together!
I want to let you know about a few changes that are coming our way. In the Ad Council meeting we received a letter of resignation from Ad Council member, Kara Bowers. Kara has served three years of her six-year term and will be replaced by the appointment of a member from the ERC. Thank you, Kara for your faithful service! Michael Martin, CGGC Communications Director, informed us that he will be leaving his role with the CGGC to follow a call to return to Pastoral Ministry. This transition will happen over the coming months and Michael will be greatly missed. His replacement will be sought pending the timing of his departure. An announcement will soon be made concerning the new Director of Strategy and Developing Leaders (look for next week's E-News). This important responsibility will play a critical role helping us increase our capacity for developing leaders as well as developing the systems necessary to execute our strategic plan.
I want to encourage you as a member of the CGGC to engage your region and your church in prayerful consideration of your next step in making an impact for God's Kingdom. When the fields are ripe, our comfort is not an option! On behalf of the CGGC Ad Council, I want to thank you for your partnership in the work of the church. From my view, we are well on our way to maximizing our collective potential for kingdom impact!
For His Glory!
Lawrence Metzler
President CGGC Administrative Council
---
CGGC eNews—Vol. 13, No. 41