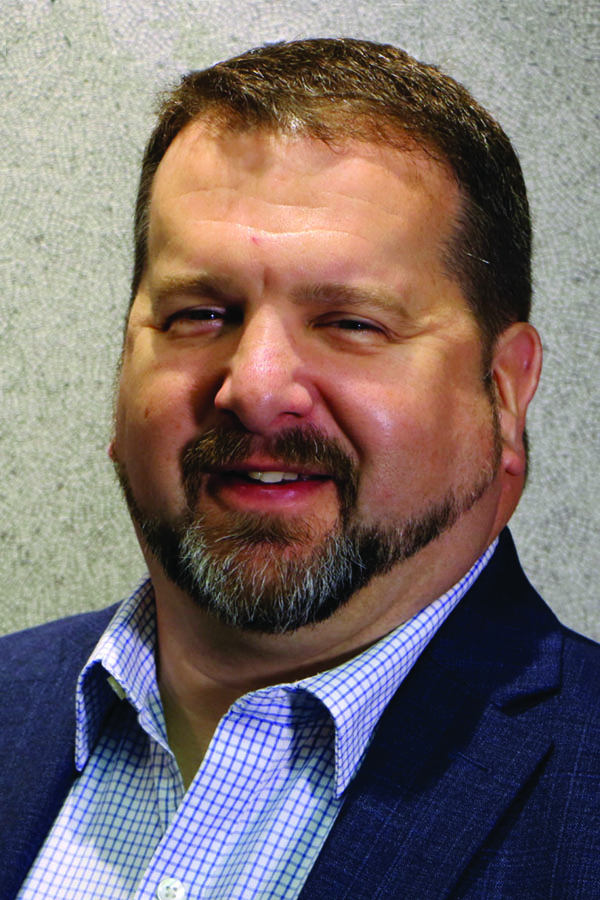 Weeks like this are not easy. I, like many of you, was heartbroken by the events that took place at the U.S. capitol on Wednesday. I, like many of you have experienced a wide range of emotions as I've reflected on the state of our nation, our government and the evangelical church in the United States. I, like many of you have sifted through the myriad of opinions and responses offered over the past two days and found some incredibly helpful and others far less so. I, like many of you, have spent time with the Father, repenting, praying, seeking wisdom and grace for the days to come.
What do I say that hasn't already been said (and articulated much more clearly and thoughtfully)? It's become clear that we're not only a country deeply divided but we're also a church that is deeply divided along political ideologies, loyalties and allegiances. Emotions are running high: anger, fear, panic, disgust, dismay, and discouragement abound.
James 1:19-20 serves as a great guide for weeks like this: "My dear brothers and sisters, take note of this: Everyone should be quick to listen, slow to speak and slow to become angry, because human anger does not produce the righteousness that God desires."
Quick to Listen Lots of ink has been spilled and a plethora of posts has been launched on social media. Most of us are very quick to express our opinions in moments like this. Scripture tells us we should be quick to listen and slow to speak. Are you seeking to listen right now? To whom are you listening? Are you listening to your own echo chamber as most of us are prone to do? Are you listening to anyone who might disagree with you? Are you listening to anyone who has a different perspective from yours? Are you listening to the Spirit right now and asking Him to help discern in this difficult moment?
Slow to Speak We live in a world where everyone has an opinion and a platform from which to make that opinion known. This week a young friend shared the idea that perhaps we Jesus followers should be quicker to pray than we are to post. I think there's some wisdom there. Don't get me wrong, I have plenty of opinions that I could share, I'm just not sure that my opinions, as great as they are, really add anything helpful at this moment. This is a moment when we could probably all learn to listen more than we speak. Our words have power and we ought to steward them wisely.
Slow to Become Angry James adds that human anger does not produce the righteousness that God desires! Have you encountered any angry people this week? Have you been one of the angry people this week?
I made a bit of a discovery as I reflected on all of this over the past couple of days. I tend to respond in anger when I'm scared. When I'm fearful, I tend to be more prone to anger. When I'm fearful of something going wrong in my life, I'm more prone to fly off the handle at my kids for no real reason at all other than the fact that I'm scared.
There's a lot of fear these days. Fear of a Trump administration. Fear of a Biden administration. Fear of facism. Fear of socialism. Fear of losing religious freedom. Fear of Christian nationalism. Fear that we're losing the culture wars, fear that we're losing ground. Fear of what will become of our society.
When I'm fearful about money and scarcity, I'm more prone to fly off the handle at "these kids leaving on every light in the house" or wasting food or any number of concerns. Until I name the fear and own the fear, it's hard to get a handle on the anger.
James is clear that our human anger doesn't produce the righteousness that God desires from His people. Your anger, your righteousness indignation and angry outbursts at the "other side" aren't helping advance the cause of Christ in this moment. How do you become slow to anger in moments like this?
I'd like to suggest that perhaps, a part of the key to becoming slow to anger is becoming more aware of the fears that drive our anger. Perhaps we need to acknowledge or confess our lack of control over the things we want to control and turn to the One who is Sovereign over all. I know these are difficult times and even frightening times, but we don't need to be afraid and we certainly don't need the bad fruit that our anger produces. Jesus has promised to never leave us or forsake us. The kingdom of God is not in jeopardy at this moment! The church of Jesus Christ is going to prevail. We have a mission.
There's nothing new under the sun. The early followers of Jesus often obsessed about the wrong things too… and He was always quick to point them back on mission.
"Then they gathered around him and asked him, 'Lord, are you at this time going to restore the kingdom to Israel?' He said to them: 'It is not for you to know the times or dates the Father has set by his own authority. But you will receive power when the Holy Spirit comes on you; and you will be my witnesses in Jerusalem, and in all Judea and Samaria, and to the ends of the earth.'" (Acts 1:6-8)
I'm praying that our gracious Lord would make us quick to listen, slow to speak and slow to anger. I'm praying that He will fill us with His gracious and powerful Spirit and empower us to bear witness for His kingdom and His glory today!
Christ's Peace,
Lance
---
CGGC eNews—Vol. 15, No. 2