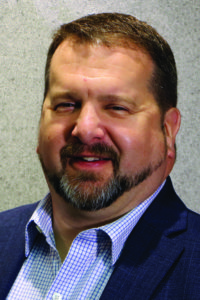 I appreciate the raw honesty of the Psalms: "Why, Lord, do you stand far off? Why do you hide yourself in times of trouble?" (Psalm 10:1) I don't know if this Psalm resonates with you today, but there are certainly seasons in my life where it has. What emotions are you experiencing these days? Anger? Fear? Disgust? Confusion? Sadness? Anxious? Perhaps some of us even feel what the Psalmist expressed, "Why, Lord, do you stand far off?"
These are emotional days. These are unpredictable days. These are turbulent days.
I'm so grateful for so many brothers and sisters calling for special times of prayer over the next several days. I know several of our churches and regions are having special times of seeking the Lord over the next few days and I'd encourage you to do the same.
We need to be seeking Him and listening to Him. Frankly, there's more than enough nonsense in the air right now and more than enough emotion driving people in this moment. None of the nonsense is all that helpful. We need to hear from the Lord.
Amid this time of shaking and stirring, I believe the Lord wants to meet us and grant us the grace and wisdom we so desperately need to walk through this time as faithful servants of the King.
Pray. Seek the Lord. Listen for His voice. Love the people God is placing in your path these days. So many people are angry, fearful, disgusted, sad, confused and anxious right now. Many of these folks are navigating this time without the benefit of the Hope we've found in Jesus! Some of them are your neighbors, coworkers, family or friends. God's placed us in this moment in time for a reason.
Praying with you in the days to come.
Christ's Peace,
Lance
---
CGGC eNews—Vol. 15, No. 3