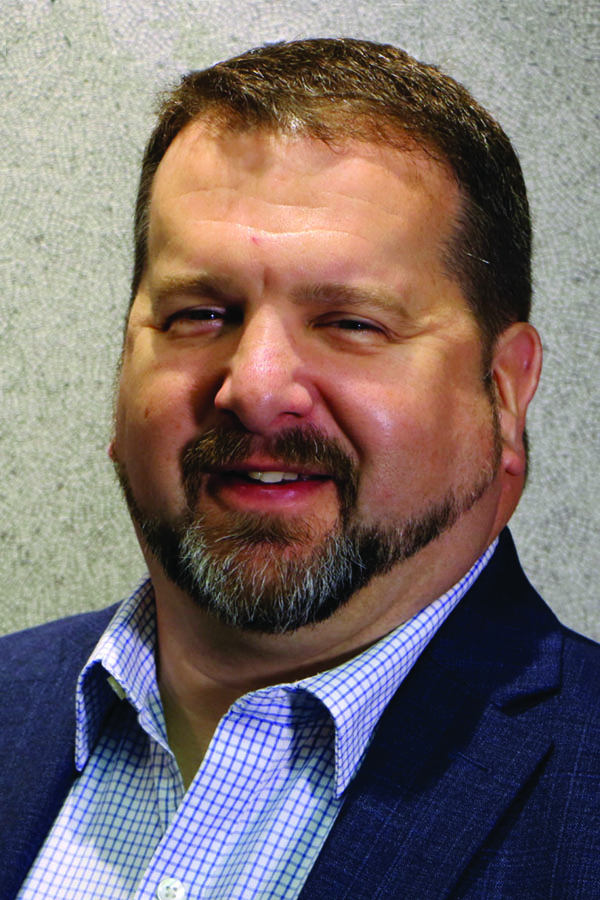 If you didn't believe the wisdom of James 4:13-17 before this past week, you have plenty of reasons to believe it now. I would venture to say that all of us have had our plans significantly changed over the course of the past week.
I've had multiple conversations over this week where I've acknowledged the fact that I feel like I'm driving around an enormous curve and I cannot see the end of the curve yet. Will this disruption be a couple of weeks or a couple of months or even longer? We just don't know!
I know a lot of you have been learning a host of new skills and technologies to be able to meet in some type of digital format over the coming weeks. All of us are having to learn the boundaries of social distancing and how to interact when we can't be face-to-face or shoulder-to-shoulder with one another.
If I can speak lovingly, yet frankly for a moment, I want to caution you against the sense that we'll have to do this for a couple of weeks and by Easter Sunday we'll all be back to normal. Again, none of us know how long this disruption will last, but I'm becoming more convinced that we need to be preparing for a much longer journey.
Please don't hear this as fear or panic. I think we can all acknowledge that these are very much uncertain times, but I'm convinced that our gracious Lord Jesus is allowing this shaking to take place and He's working through the upheaval to bring about His perfect redemption. We may not be able to see it clearly now, but I'm incredibly hopeful about how the Lord is going to work through this present trial.
So how do we live well as we walk into the unfamiliar and the unknown?
Up Your Prayer Game
This is a time when we need to be immersing ourselves in prayer and drawing near to the Father! I had a friend point out that "they aren't closing hospitals right now." Everyone recognizes the vital need for medical treatment, but we have the resources of Heaven available to us. What we have in prayer is of far greater value than even the medical community can provide. Now is the time to be crying out to our Father to intervene in our world to heal, protect, impart wisdom, grace and mercy. Let's pray for the ill and for those who are most susceptible to this illness. Let's pray for the medical professionals who are working so hard to treat those who have contracted the virus. Let's pray for all our leaders: local, state, national and world leaders who are making incredibly difficult decisions to deal with the spread of this disease. Let's pray for the church universal, that God would work through this current upheaval and disruption to position His people to advance the kingdom of God and ultimately bring glory to God.
In prayer, we're reminded of the character of our Father and our identity as His sons and daughters. We're living in a world that's prone to panic, hoard and hide. That's not who we are as sons and daughters of the King. God is calling us to prepare, to share and to connect in this difficult time. God's reminding His children that He's not caught off-guard, that He's at work to bring about His will. We can trust Him when everything else is failing us: our health, our knowledge, our finances, our sense of security, etc.
If we would spend half as much time praying as most of us spend posting our opinions on social media, I've got to believe we'd see tremendous spiritual breakthrough in the days and weeks to come.
Prepare for the Long View
Again, I know many of you have been scrambling in recent days to be able to offer worship or connection via digital media. If you and your leaders are only looking as far as Easter with the expectation that this will all be over by then, I'd strongly encourage you to prepare for a much longer disruption. Prepare for months, not weeks. Think beyond replicating the Sunday morning worship experience. How are you creating avenues for the Body of Christ to support and encourage one another in the days and weeks to come, particularly when many of us won't have the luxury of the mobility that we typically enjoy. How are you helping people engage in mission? What has God placed in your hands and how are you going to use it to glorify Him in response to what our communities are facing?
Equip God's People for Mission.
If we're serious about reaching every man, woman and child to whom the Lord sends us, then we're going to need every man, woman and child equipped and sent for mission!
How are you preparing people to love and serve in the days and weeks to come?
Here's what the Finley family is doing on this front. This morning, I distributed the following note to the nine neighbors who live on our street (the idea came from David Fitch):
Hi neighbors,

It's Lance and Brenda Finley (and Carter, Molly and Connor too). We're one of your neighbors (the two-story house that typically has a collection of neighborhood kids in the driveway or backyard). In light of the fact that some of us may get sick from COVID-19 in the next little while and will need to stay home in isolation, we just wanted you to have our number and email addresses. If you run out of supplies like toilet paper or need someone to pick up groceries and drop them off at your door—we're happy to help out as much as we can.

I know this is a scary and uncertain time for most of us. We want you to know that you have neighbors who care and are willing to help. We can help one another get through this and that gives us a lot of hope.
Now, I'll give you some friendly advice. Don't make the mistake I made! I placed this note in each of their mailboxes yesterday morning (because I was attempting to respect social distancing and it had also been raining heavily most of the previous afternoon/evening). Yesterday afternoon, I found several of the notes in my own mail box with a sternly written note from my mail carrier informing me that placing such notices in mail boxes is illegal and warning me not to continue this practice! Oops! It looks like I'll be making the rounds again in person later today or sometime this weekend to make sure that all my neighbors get our note.
Where has God placed your people and what are their opportunities to demonstrate and proclaim the Good News of Jesus as they love and serve people in the days and weeks to come? How can you equip them to carry out the ministry that needs to take place in the future?
Brothers and sisters, I take great comfort in the fact that our Heavenly Father isn't surprised by any of these disruptions. I'm praying that He would use this season of upheaval and disruption to position His people for the advancement of His kingdom. We don't need to fear or panic in this journey into the unknown, but we do need to pray, prepare, and equip God's people.
Know that I'm praying for you in the weeks ahead.
Wash Your Hands as if your life depended on it….
Wash Others' Feet as if their lives depended on it…
Christ's Peace,
Lance
---
CGGC eNews—Vol. 14, No. 12