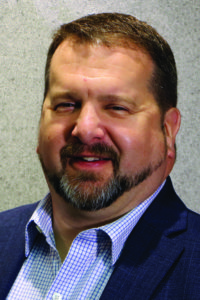 In strange times like these, it's easy to become paralyzed by fear, uncertainty or simply a lack of practical experience. None of us have ever lived through a pandemic before and none of us are able to pull upon the resources of "the last time we went through something like this." There remains a lot of uncertainty ahead, but that doesn't mean we need to stay frozen in the moment. The extremes of "nothing has changed" or "everything has changed" aren't helpful as we look to the future that will certainly be different from what was considered normal just a little over a year ago.
Most of us resort to doing what we know how to do, just with more fervor and intentionality. What does this look like? Let's do our worship service with more excellence. Let's step up our preaching game. Let's revamp our Sunday school program. None of these ideas are necessarily bad in and of themselves. As a matter of fact, some of these kinds of changes might be long overdue. Here's the concern, many of these changes probably won't help us reach people who aren't interested in or available for these kinds of efforts. Nearly one-third of the workforce works on the weekends (think Sunday morning). If that's the only thing we're doing to reach the people of our community, there are lots of folks who won't be reached by those efforts.
Many of us don't have answers to these types of challenges: how do you reach the people you currently aren't reaching? This is where God's gift of the apostles comes into play. Apostles are the explorers, the pioneers, the experimenters and the entrepreneurs who dream up and design new ways to reach those who aren't presently being reached.
More good news! There are more apostles out there than you think. Over the years I've come to realize that God is still gifting and giving these brothers and sisters to His church. Sometimes we don't recognize or appreciate their gifts, but He's still giving them and oh how we need these gifts right now.
The reality is that we need all the gifts: apostles, prophets, evangelists, shepherds and teachers to build up the Body of Christ to full maturity. All of them are essential. All of them are valuable. All of them have a role to play. Right now, when there's a lot of new ground to be explored, a lot of uncharted territory to be discovered, the giftedness of the apostles is critical to help the church accomplish our mission.
If you want a deeper understanding of what apostles bring to the life of the church, our friends at 5Q are offering a free webinar to help. Better yet, my friend and former coworker, Brandon Kelly, pastor at College First Church here in Findlay, is one of the presenters for this webinar. I just found out the Tuesday edition of this webinar has reached capacity, but plans are being made to offer it again very soon. You can follow the link below for more information and we'll try to keep you posted on the new date and time as well.
To navigate these uncharted waters, we're going to need all the gifts functioning the way God designed us to function together. Recognizing, appreciating and engaging the gifts of the apostles in our midst is just one of the steps we need to take to move forward.
Christ's Peace,
Lance
What Does It Mean to Be an Apostle?
Move beyond the foundational description of the apostle into a deeper level of understanding and practice. In this webinar you'll gain a better understanding of the functionality that apostles bring, how to overcome the stigmas that are commonly associated with apostles, and uncover four different types of apostles: the pioneer, the miner, the networker, and the mobilizer. In addition to content, participants will have the opportunity to engage in Q&A and will receive a bonus PDF to help process the webinar and make plans to take steps forward. Join apostolic practitioners Nathan Brewer, Brandon Kelly, Simon Harris, and Mark Cotterill in this exploration of AQ!

Date: Tue, Feb 16, 2021 
Time: 10:00 AM EST
Cost: FREE, but please register here.
---
CGGC eNews—Vol. 15, No. 7