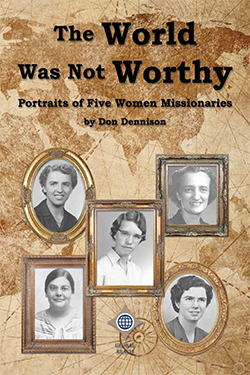 I've been in countless conversations over the years about the CGGC: what we've done right, what we could have done better, what we're known for and the like. Over the years when the topic of strengths has come up, the work of world missions has always been at the top of the list. We have a long and rich history of sending men and women to the ends of the earth with the goal of making disciples of Jesus. Since 1896, the Churches of God has been sending men and women around the globe to demonstrate and proclaim the Good News of Jesus. Today, we're still about the work of equipping and releasing servants of God to every man, woman and child to whom they are sent.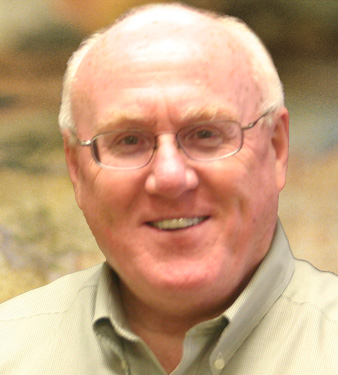 It's because of this rich history that I'm so excited to share about a new book: The World Was Not Worthy: Portraits of Five Women Missionaries by Dr. Don Dennison. I know many of you know Don from his time as director of cross-cultural ministries (now Global Reach), a position in which he served for 20 years. Don has done a remarkable job in telling the story of five single women who served for a collective total of 180 years in CGGC missions. Mary Hershey, Dr. Fidelia Gilbert, Rhoda Kauffman, Evelyn Shuey and Lois Habecker have all gone on to their eternal reward, but the fruit of their faithful work can still be found today. Countless lives have been impacted because of their obedience and sacrificial service to Jesus.
The World Was Not Worthy offers a glimpse into each one of these dear sisters' journeys and the influences in their lives that helped them to answer the call "here am I, send me." Because of their sacrificial work and commitment to stay the course, today we have the opportunity to continue the work that they helped pioneer. While Dennison has done a great job at capturing an important era of our history in missions, he also writes with an eye toward the future and those whom God will call to serve today and, in the years, to come. The book includes a page of questions designed to help readers reflect upon the role God calls us to play in the advancement of His kingdom.
You will enjoy this book and you will learn much about our mission work and the sacrifices it required from these faithful women. It is an excellent resource for church mission teams or for anyone interested in learning more about the global mission efforts of the CGGC.
You can get your copy today at a special introductory rate of just $6 plus shipping. All the proceeds from sales go to support the continued work of Global Reach. You can contact Kris Cupp at KrisC@cggc.org or 419-424-1961 to order your copies or follow the link below to purchase from our bookstore!
https://secure.cggc.org/the-world-was-not-worthy
Christ's Peace,
Lance
---
CGGC eNews—Vol. 14, No. 39