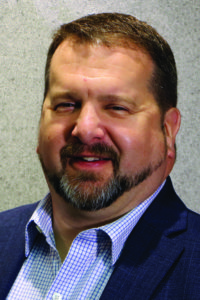 Is it November yet? I've just endured two weeks of political conventions with each party making the case that if the other party wins in November, it's the end of the world as we know it! There's a lot of fear right now. I can relate: I think there are serious downsides to either party assuming power. There are legitimate concerns from both sides of the political aisle that should make us all concerned for the long-term consequences for our society.
What do we do as followers of Jesus? Do we pledge our allegiance to the lesser of two evils? Do we hope and pray for a third way in such desperate times? How do we represent Jesus in such polarizing times? I know in many of our congregations, these are not just hypothetical questions. In my own context, I'm thinking about the faces and names of brothers and sisters whom I dearly love who are having a hard time understanding one another or coming to any degree of unity when it comes to politics.
I imagine if I had all the answers, I'd be somewhere a bit more important than Findlay, OH. I don't claim to have all the answers, but I'll prayerfully offer these as a starting point:
Resist the hype and fear it inspires. Both parties are working hard to sell us on the idea that America as we know it is over if the other ticket wins in November. Again, I have grave concerns if either major candidate is elected president, but I don't buy the hype. Such claims have been made in the past and we're still here.
Pray. I know it comes across as trite to some, but I really do believe one of the greatest things we can leverage right now is the spiritual resources available to us through prayer. We serve a sovereign God. He's not taken by surprise by any of our mess and I don't believe He's wringing His hands over election returns. When I say pray, I don't mean just prayers that petition the Lord to bless the candidate of your choice. I mean prayer that seeks out the heart of the Father and asks Him to align our hearts with His. I'm talking about pleading with the Father that He might work through His Church, His redeemed people to do the work He wills for us to accomplish regardless of what happens politically in our context. I'm talking about the kind of prayer that cements our dependence solely upon Jesus as the true author and perfecter of our faith! Are we seeking Him like we ought to be seeking Him during these difficult days?
Seek the kingdom of God. Jesus tells us to seek first His kingdom and His righteousness and everything else we worry about will find its proper place. What does it mean to seek first the kingdom of God during these difficult days? First, I think it means that we realize that we won't encounter a single person walking this earth who wasn't made in the image of our God! It doesn't matter whether they're a political ally or foe, they bear His image and as such they're worthy of our love and respect. Second, it means I keep my priorities straight: my chief concern is the kingdom of God, not a political agenda or national pride. Only the kingdom of God is worthy of my full devotion and allegiance. As good as the American dream may be, I've got something greater calling for my commitment: the kingdom of God with Christ the king. I think so many of our brothers and sisters around the globe can help us on this front as many of them are passionately seeking the kingdom of God in societal systems that don't provide them any favors or advantages. When we seek the kingdom of God first, I think we become known for our devotion to our one true King: Jesus! What are we known for today?
I think it's safe to assume that it will be a long two months as we prepare for an election in November. Let's not grow wear in doing good brothers and sisters. Let's not get manipulated by fear or sucked into the whirlwind of our polarized political culture but keep our eyes fixed on Jesus our one true King!

Christ's Peace,
Lance
---
CGGC eNews—Vol. 14, No. 35