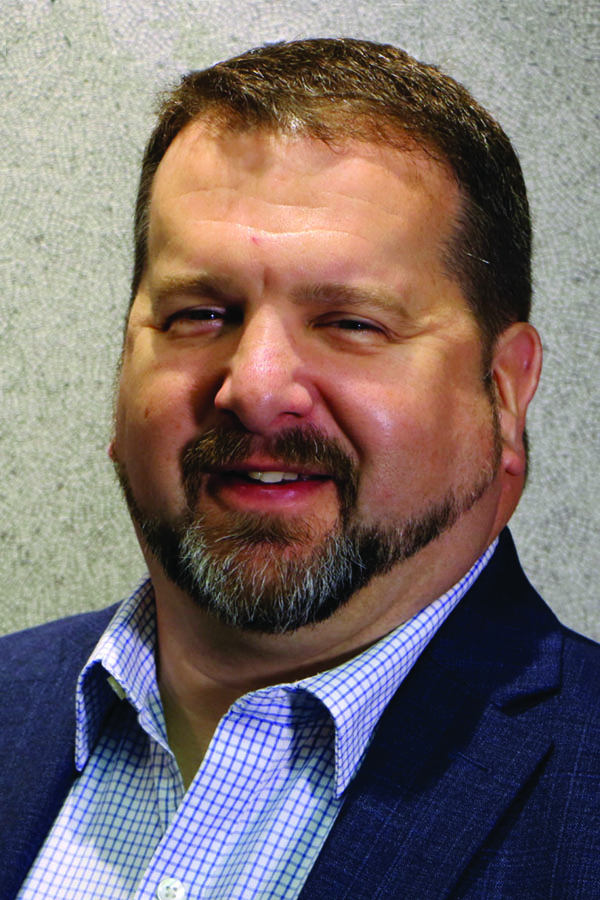 Yesterday didn't quite go as I had originally planned. I find that the more I try to open myself to what the Lord might want to do in me or through me, the more prone I am to experience divine interruptions or intersections. Yesterday was one of those days for me.
I had been in and out of the office yesterday morning tending to some personal matters. I came back to the office and was trying to prep for some meetings in the afternoon. Candice, my assistant, walked into my office and said, "We've got a situation that we probably need you to handle." I immediately looked at my phone thinking we had a difficult phone call, but none of the phone lines were lit up. Candice went on to explain that there was an individual in the hallway who had been kicked out of our local homeless shelter and was looking for some help.
Opportunities like this have become fairly common at the General Conference offices. Our offices are located in an area of Findlay that is in decline: the elementary school two blocks south has a free and assisted lunch rate of at least 70%. The apartment buildings next door are well known to our local police as they're called there often. There is an increasing community around us who struggles with issues of poverty and with the word "church" displayed several times in our signage (Churches of God, Faith Presbyterian Church, Great Lakes Conference Churches of God, etc.), it's not uncommon to have someone dropping in and asking for assistance with food, gas, or payment of a bill. We make a serious effort to act justly, love mercy, and walk humbly with God and so I could tell story after story about how our staff works hard to demonstrate love and mercy to the individuals who come our way.
When I walked into the hallway I saw a person sitting on the couch, bundled up, face covered with a scarf and obviously weeping. When I greeted the person, they raised their head and I got a glimpse of the pink shades of hair sticking out from underneath the stocking cap, the heavy makeup and eye liner and the five o'clock shadow. In a voice so quiet I could barely hear it, the person explained that they had been banned from the city mission for 10 days because they had smoked a marijuana joint and that they were hungry and needed food. "Could you give me a couple of bucks so I could get something to eat?" I offered to buy them lunch and they agreed.
I collected my things and "Kat" and I headed off to find something to eat. It was a miserable day in Findlay: cold, gloomy, pouring rain, and even some snow and sleet mixed in for good measure. As we drove to MacDonald's, Kat made the most interesting observation. He said, "Do you see those beautiful trees over there? We see today as all gloomy and depressing (because of the weather), but those beautiful trees are rejoicing because this water is life for them and they'll be able to produce oxygen and make life possible for us."
I'm always amazed at how quickly folks like Kat are willing to share their story. I'm used to living in church world where you can know folks for years and still not know their real story – the truth behind the nice-looking facades we all try to project. In a brief five-minute ride in my truck, I felt like I got to know a lot of Kat's story. At one point he even offered, "Don't let the exterior fool you, I'm into the ladies – I've got six babies to six baby mommas, I just like to look pretty." In the brief moments that I got to spend with Kat yesterday, his honesty also revealed heartbreaking pain and shame: "I don't like whoring myself out just to have a place to sleep. I don't want to keep having to do disgusting things any more so people will let me stay at their place." He even shared some of his own faith journey: from attending Bible college as a young man to his exploration of Wicca and the dark arts.
I only had about twenty-five minutes with Kat yesterday. In that brief exchange over burgers, I was overwhelmed with the truth that this is someone who has been created in the image of God: he bears God's image and is worthy of my love, respect, and attention because he bears the image of God. This is someone who God loves immensely and calls me to love because he is created in God's image and is loved by his heavenly Father. He matters to my Father and, therefore, should matter to me.
When I told Kat goodbye I thanked him for sharing his story with me. He thanked me and offered that he hoped we'd have the opportunity to meet again. I told him I'd like that very much (and I mean that). This is where we're called to be. This is where the work of the kingdom takes us. As much as we might think it's in our meetings and services and the various efforts in which we keep so busy, we dare not miss the "distractions" that God sends our way, because it may just be that the "distractions" take us to the heart of the work that He's calling us to do.
Today, my divine distraction came in the form of a cross-dressing, middle-aged man wearing leopard skin women's tights and spaghetti strap crop top, heavy makeup, and a bad case of five o'clock shadow who aspired to be a cosmetologist. I haven't been able to take my mind off Kat since lunchtime yesterday. This is someone who God loves and I'm called to love him as well. I'm praying that the Lord continues to distract me with the people He's calling me to love. I'm praying that this isn't my last interaction with Kat.
Christ's Peace,
Lance
---
CGGC eNews—Vol. 13, No. 43