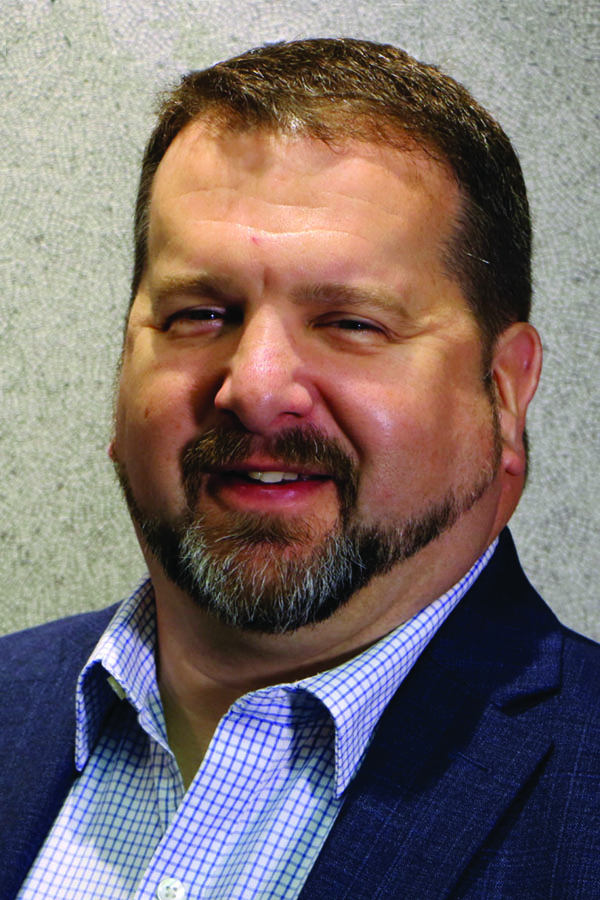 I recently returned from a visit to our ministries in Asia (I'm going to refrain from using names of countries, places or people due to the increasing difficulty of operations in some of these contexts: many of our field staff are facing increasing scrutiny, opposition and pressure. Since these updates are easily found on the internet, I'm erring on the side of caution to protect our dear brothers and sisters and the incredible work they're doing in Jesus' name.). How I wish that all of you would have the opportunity to visit these fields and see what the Lord is doing across the globe! It's just incredible to see what the Spirit of God is doing around the world.
I had opportunities to sit and talk with some of our key leaders on these fields: I treasure these times because of the rich wisdom our brothers and sisters possess. One specific brother is probably the best leader in the entire CGGC: we'll just call him "Joe" for our purposes here. I was talking with "Joe" on this trip and just relished the opportunity to learn from him. He is the strongest spiritual leader that I have the privilege of knowing. There were several moments in our conversations where my brother "Joe" shared such significant wisdom that I knew I had to come home and share it with all of you.
In our Asia ministry fields, Christian faith represents the minority faith expression (meaning only .5% to 2.5% of the population identifies as Christian). In contexts like these, Christians normally don't enjoy the freedom to "do" ministry the way we North Americans are used to doing ministry. Sharing the Gospel in public is often against the law. You can't just go hand out Bibles or Christian literature. Street ministry and other overt evangelistic efforts are not allowed or embraced. These brothers and sisters don't enjoy the benefits of having "home field advantage" or the privilege and power that many of us enjoy or just take for granted.
In these types of settings, the only way the Gospel is spread is through intentional, missional living. The Christians in these contexts serve the poor, they educate children, they treat the sick and a whole host of other efforts that demonstrate the truth of the Gospel so that they can also earn the opportunity to proclaim the Gospel of Jesus Christ. They don't get the opportunity to proclaim the Good News unless they've done the work to demonstrate the Good News first.
At one point, Joe was sharing about the challenges in doing ministry in his context. He shared with me his frustration that the people of his local community often say things such as, "You Christians just care about your programs and activities, you don't do anything for the community." I was shocked. This is a man who "out missions" every other person I know in the Churches of God. He and his fellow Jesus followers are educating the poorest of the poor in their community. They are serving in such a way that the mothers and fathers (who are not Christians) of the children whom they serve often seek him and his wife out, because of the respect they've earned through their loving service to the children in that community. Through these relationships, they have earned the opportunity to share the Good News of Jesus and are seeing much fruit from their labors. Our churches there are growing and planting new works all over the country.
My brother Joe went on to share his hopes and dreams to establish a medical clinic that will allow them to serve the many needs in the community, over and above the many things they're already doing to demonstrate the love of Christ to their neighbors and fellow citizens. Again, I was just floored. He's the most "missional" person I know. He and his fellow Jesus followers do more for their community than most of the rest of us combined, and yet he's still looking to develop more outlets that will give him and his fellow Jesus followers the opportunity to demonstrate good news and proclaim the Gospel of Jesus Christ. He does more to serve his community than I have ever done to serve mine, yet he's not done developing other opportunities that will allow him to show the love of Jesus to the people of his community, many of whom oppose him or even persecute him. Rather than bemoan the unfairness of the critique of the community that he doesn't do enough, he's responding with "what else can we do to show Christ's love here?"
I contrast this to the attitude I find so often here in the United States with some of my brothers and sisters. "All this missional talk is just another fad." "We need to get back to the basics of good preaching and altar calls." "We tried that missional thing for a while, but it didn't work."
Our brothers and sisters around the globe have so much to teach us as we figure out how to live and serve in this new world that's emerging here in the United States. We'd be wise to look to the example of my brother "Joe" and follow his lead.
Here's our present reality: the Gospel of Jesus Christ is transforming lives across the globe. The Church of Jesus Christ is alive and well and growing in many difficult places around the world but not so much in North America. In the places where the Church is experiencing its greatest growth, you'll consistently find that the good news is being demonstrated and proclaimed. We show good news with our good works and loving service and we tell good news by sharing about the hope we can only find in Jesus Christ. Where this is happening across the globe, we see great fruit.
Give thanks to God for what He's doing throughout Asia. Pray for brothers and sisters like "Joe" who are serving in very difficult circumstances. Pray that God would move us to have the same faith and determination to show good news and share good news in our neighborhoods and communities here in the United States.
Christ's Peace,
Lance
---
CGGC eNews—Vol. 13, No. 44