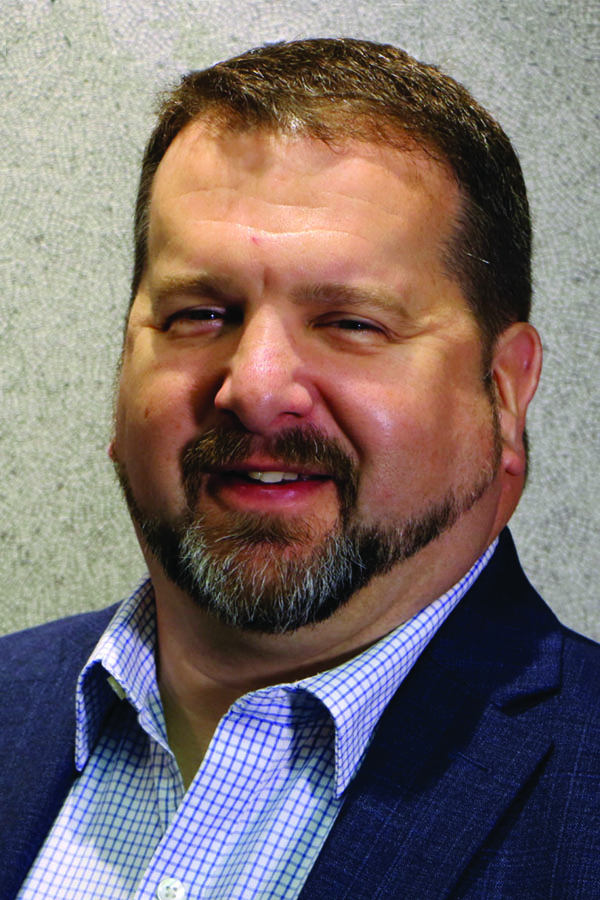 Many of us are remembering where we were when we first heard the news or what we felt on that day and the days that followed the tragic events of 9-11. I'll never forget the beautiful blue sky that day in Northwest Ohio and the near perfect weather that morning.
That day we were shaken to our core. We were exposed. We were vulnerable. We were taken by surprise in the worst kind of way.
I know there will be many reflections shared today as we remember the tragic events of that day nineteen years ago. What left me most shaken from the experience was the sense that God was trying to capture our collective attention, perhaps as a nation as well as the nations of the world, but certainly as His people, the church.
Jeremiah 9:23 offers the following: "This is what the Lord says: 'Let not the wise boast of their wisdom or the strong boast of their strength or the rich boast of their riches…" Wisdom. Strength. Riches. These are almost core values of our culture. In mere moments that September morning, we were shaken by the fact that our wisdom, our strength, and our riches could not protect us from what evil conspired to carry out that day.
Personally, it was a time of repentance for me. I trusted my wisdom, my strength, my wealth to take care of me and 9-11 stood as a stark reminder that my wisdom, my strength and my wealth were all insufficient and not worthy of such trust. The tragic events of 9-11 also made clear that the wisdom, strength and wealth of the United States were not worthy of my trust. Everything I was prone to trust could be taken in moments.
I've always believed that the church in North America missed our moment in the days and weeks following 9-11. In what might have been a powerful opportunity for repentance and newfound faith and life in Jesus (who is the only one worthy of our trust, love and devotion) quickly slipped away as we doubled down on the familiar themes of "keep our economy strong and use our strength to hunt down those responsible and make them pay." We had a moment when people looked to the church for answers in their time of pain and upheaval and we offered something terribly similar to what was being offered by the politicians and news men and women of that day.
If 9-11 stands as a day when we were shaken, the recent months mark a similar time of shaking in our world. Our world as we know it has been slowed to a stop by a global pandemic. Our own culture seems stretched to the breaking point due to the impact of the pandemic, strained race relations and political polarization. The momentary unity we felt in this culture in the days following 9-11 seem like a distance dream today. Our normal routines and rhythms have been disrupted and there is no end in sight.
We are experiencing a shaking right now. The same familiar themes of wisdom, strength and wealth are always going to clamor for our devotion and allegiance. In similar ways, I think we have the same opportunity for repentance and new life in Jesus. I even suspect that the long, drawn-out nature of this shaking may in fact be the kindness and patience of our Lord, giving us every opportunity to respond to Him and not miss this moment.
Jeremiah 9:24: "but let the one who boasts boast about this: that they have the understanding to know me, that I am the Lord, who exercises kindness, justice and righteousness on earth, for in these I delight,' declares the Lord." Our wisdom, our strength and our wealth aren't worth boasting about and certainly aren't as trustworthy as we might think. Jesus, in His abundant grace is giving us the opportunity to know Him and both experience and reflect His kindness, His justice and His righteousness.
During this present shaking, Jesus is offering us Himself. I believe the Lord is allowing this shaking to take place to shake away the things that will not last to let us discover what it really means to love and follow Him and to discover what truly will last: His kingdom.
Hebrews 12:28 reminds us that "we are receiving a kingdom that cannot be shaken…" There is much that is being shaken right now. There's a lot of fear about what will become of the United States of America in the days to come. There's a lot of concern about whether we will ever get back to "normal"? As followers of Jesus, we're receiving a kingdom that cannot be shaken. The United States will probably change in profound ways in the years ahead. We may never get back to "normal". While these factors may impact us in profound ways, they are not our primary concern. Perhaps the Lord is allowing us once again to be shaken so that we're able to rediscover His unshakeable kingdom.
Let's not miss the opportunity like we did nineteen years ago.
Christ's Peace,
Lance
---
CGGC eNews—Vol. 14, No. 37