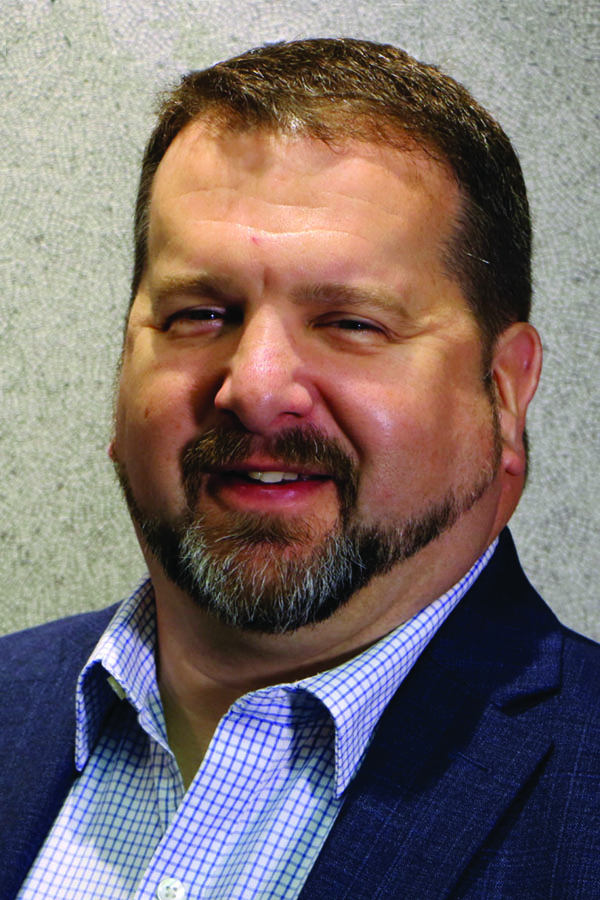 I recently returned from a visit to our ministries in Asia (I'm going to refrain from using names of countries, places or people due to the increasing difficulty of operations in some of these contexts: many of our field staff are facing increasing scrutiny, opposition and pressure. Since these updates are easily found on the internet, I'm erring on the side of caution to protect our dear brothers and sisters and the incredible work they're doing in Jesus' name.). How I wish that all of you would have the opportunity to visit these fields and see what the Lord is doing across the globe! It's just incredible to see what the Spirit of God is doing around the world.
I want to share another observation from my dear brother "Joe" who serves as one of our key leaders in Asia. He is doing phenomenal work in a context that doesn't lend itself to Christian ministry. In Asia, Christianity represents the minority faith expression (meaning only .5% to 2.5% of the population identifies as Christian). Our brothers and sisters overseas have such rich wisdom and we have so much to learn from them and their faithful example of working out their faith in such trying circumstances.
I treasure these precious opportunities to sit with Joe, both to encourage him and to learn from him. What Joe shared with me on one particular evening has lived with me in the weeks since and has driven me to hold my brother up in prayer with a greater sense of urgency than I had before this trip. As I shared last week, Joe has an incredible ministry to his community. He "out-missions" every missional person I know. He is perhaps the deepest and strongest spiritual leader that I have the privilege of knowing.
In one remarkably candid and vulnerable moment, Joe shared with me the exhaustion and discouragement that results from living against nearly constant opposition. He shared "I have never spoken against anyone, never tried to harm anyone, never stolen money or acted inappropriately but I still face opposition." My brother is above reproach. He lives a humble and Godly life. In him I see the fruit of someone who acts justly, loves mercy and walks humbly with God. He loves his neighbors and his enemies. I wish I had the kind of witness that this dear brother exhibits but I fall far short of his example. Yet, in spite of this consistent witness, he faces aggressive opposition.
Some of the opposition comes from government regulations that are in place to limit the growth and development of Christian witness and influence in that culture. Other sources of opposition come from members of the majority faith groups in that county who openly oppose the truth of the Gospel of Jesus Christ. Sadly, some of the opposition comes from other followers of Christ out of a sense of jealousy, competition or protection of turf.
I could sense the deep pain that my brother had endured in the face of such unrelenting opposition. You could hear the exhaustion in his voice and see the weariness in his eyes as he talked about his own family's struggles and doubts in the face of such staunch opposition. It's hard to walk though the disappointments and the losses day after day, week after week without wrestling with discouragement and doubt.
Yet even in the face of such incredible opposition, my brother found solace in the words of Jesus in John 15: 18-19:"If the world hates you, keep in mind that it hated me first. If you belonged to the world, it would love you as its own. As it is, you do not belong to the world, but I have chosen you out of the world. That is why the world hates you." Whatever opposition Joe faced, Jesus faced it first. Whatever hatred Joe faced, Jesus faced it first. There is nothing that Joe must walk through or endure that our Lord and Savior hasn't experienced first. Jesus lived the perfect life and yet he faced opposition.
I came home with a couple of takeaways from my brother's moment of honesty and vulnerability:
I need to be much more faithful in my prayers for my brothers and sisters in other places. Praying that the Spirit would sustain them and empower them in the face of opposition and discouragement. These are spiritual battles that must be fought with spiritual resources. Praying that the Lord would remove the powers at work to impede His Kingdom agenda and that He would allow our brothers and sisters to see great fruit from their labors and experience great Joy in serving the One True God!

We need the example of these dear brothers and sisters: if they can persevere in the face of such tremendous opposition and hardship, we can persevere in the face of what each of us face as well. While their challenges may look different, I know plenty of brothers and sisters here in the U.S. who face their own opposition and know a similar sense of weariness.
Pray for our brothers and sisters around the world as they face challenges that we do not face. Be reminded of their example and let it encourage you as you face your own challenges and opposition. Ultimately, pray that we all might "run with perseverance the race marked out for us,fixing our eyes on Jesus, the pioneer and perfecter of faith. For the joy set before him he endured the cross, scorning its shame, and sat down at the right hand of the throne of God. Consider him who endured such opposition from sinners, so that you will not grow weary and lose heart" (Hebrews 12:1b-3).
Christ's Peace,
Lance
---
CGGC eNews—Vol. 13, No. 45