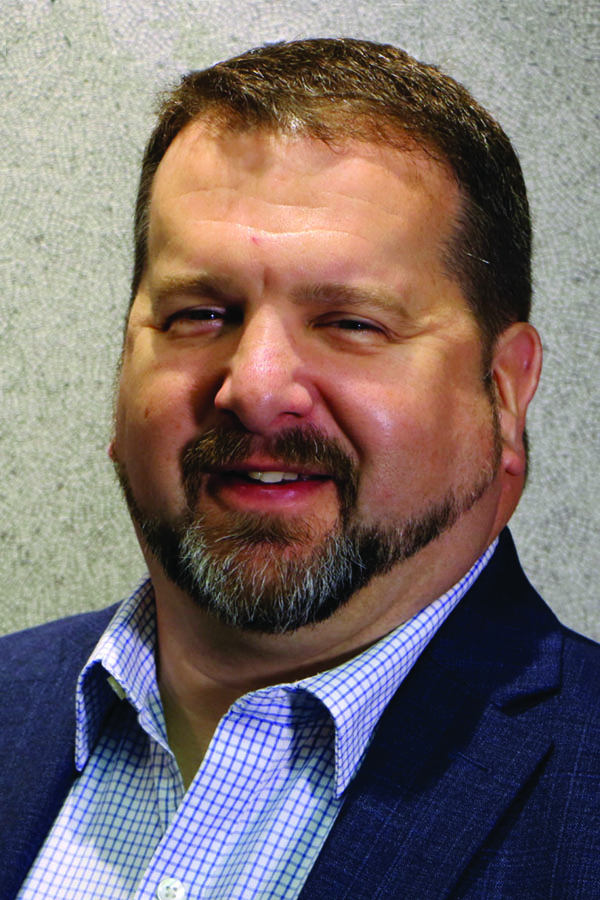 I recently returned from a visit to our ministries in Asia (I'm going to refrain from using names of countries, places or people due to the increasing difficulty of operations in some of these contexts: many of our field staff are facing increasing scrutiny, opposition and pressure. Since these updates are easily found on the internet, I'm erring on the side of caution to protect our dear brothers and sisters and the incredible work they're doing in Jesus' name.). How I wish that all of you would have the opportunity to visit these fields and see what the Lord is doing across the globe! It's just incredible to see what the Spirit of God is doing around the world.
One of the most encouraging aspects of this trip was the time I got to spend with a couple of leaders from our Grand Point Church located in Chambersburg, PA. Pastor Chad Chute who serves as the executive pastor at Grand Point and Nick Shearer, a young leader from Grand Point, joined us for part of our experience in Asia. This story started several years ago when Pastor Lawrence Metzler and Chad Chute approached our Global Reach directors (Ben Tobias and Travis Helm) and asked for some help in identifying a global field to partner with in the work of multiplication. Our Global Reach team went to work and developed a proposal with three or four different locations for them to select from and Grand Point opted to pursue this opportunity in Asia.
I love to watch our values lived out and I believe that Grand Point Church is embracing a couple of our values through their commitment in Asia: Global Mobilization and Vital Connection:
Global Mobilization – because we must send the Gospel to places both near and far.
Vital Connection – because we die to self and grow to maturity through meaningful relationships.
For the past three or four years, our brothers and sisters at Grand Point have been partnering with our brothers and sisters in Asia in very intentional manner… and God is blessing this partnership and great fruit is resulting from this partnership.
Grand Point helps fund the salaries of several pastors/church planters/community development workers in a specific region. They've also helped fund the construction of community center (we'd call it a church building) that not only provides a place for the body of believers to worship, but also provides a place for training opportunities, conferences and educational investments into the local community.
While their generosity has been an enormous blessing to the work in Asia, this sense of partnership goes well beyond just providing finances. Several folks from Grand Point have traveled to this area to support and encourage our brothers and sisters. They've built relationships with our key leaders there and have regular communication that helps inform how to pray and how to celebrate what's happening around the world. When our field leadership in Asia travels to the U.S., they've had the opportunity to spend some time in Chambersburg (and other places) connecting with their brothers and sisters in the U.S. I know this sense of connection and friendship has shaped the mutual prayer support and relationships have grown and prospered through this partnership. And this is just the beginning: they are looking to develop even more ways that they partner together in the work of the Gospel!
We had the opportunity to worship at the new ministry center on one of the Sunday mornings of my trip. I observed a beautiful plaque on the wall that included the following inscription: "Grateful to Grand Point Church for their sincere Prayer and Support." These two congregations are vitally connected to one another because of their partnership in the work of the Gospel.
I have a dream that one day, across the globe, we'd find similar types of plaques or stories about every congregation in the United States. What a beautiful aim to have each of our U.S. congregations deeply invested and partnered with brothers and sisters somewhere else in the world. What a beautiful thing to see brothers and sisters in the U.S. making trips across the ocean to encourage and invest in their brothers and sisters elsewhere in the world. What a wonderful moment we live in where our technology enables us to connect with dear brothers and sisters across the world: to encourage them, to pray for them, to share our lives together and celebrate the fact that we are brothers and sisters because of what Jesus has accomplished on our behalf!
You don't have to be a large congregation to have an impact somewhere else in the world! I'm grateful for a large congregation like Grand Point leading by example and sacrificing in such a significant way to bless the amazing Gospel work being accomplished elsewhere in the world, but it is happening with churches of all shapes and sizes and it needs to happen in even more of our congregations.
Are you invested somewhere else in the world? Are you helping carry the Good News of Jesus to a specific place somewhere outside the U.S.? Your local congregation can probably accomplish far more than you realize by partnering with our brothers and sisters elsewhere in the world.
Reach out to our Global Reach staff and begin to explore how you might be able to partner long-term in some other place in the world where the Lord is already at work in marvelous ways and the Spirit of God is inviting you to join in that work to the Glory of God!
Christ's Peace,
Lance
---
CGGC eNews—Vol. 13, No. 46