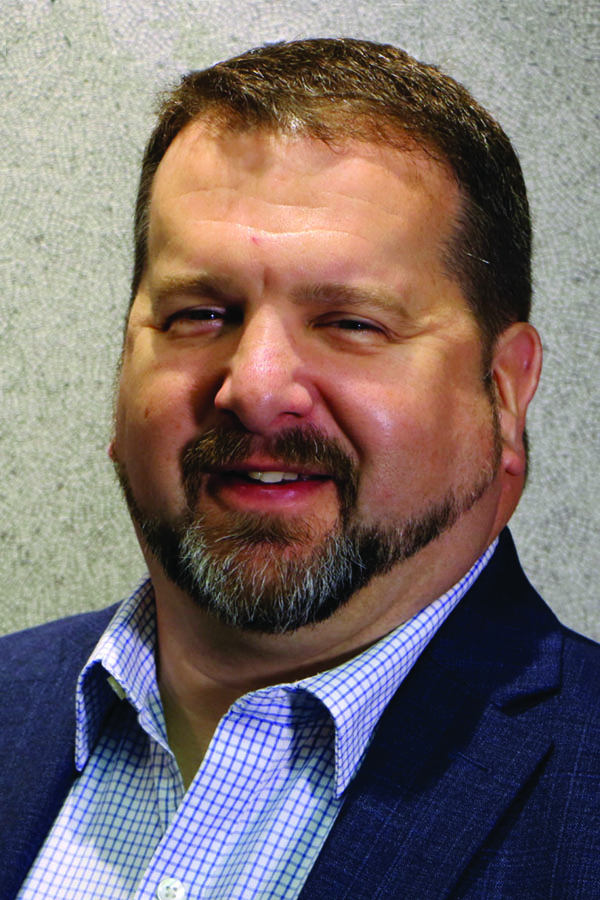 I recently returned from a visit to our ministries in Asia (I'm going to refrain from using names of countries, places or people due to the increasing difficulty of operations in some of these contexts: many of our field staff are facing increasing scrutiny, opposition and pressure. Since these updates are easily found on the internet, I'm erring on the side of caution to protect our dear brothers and sisters and the incredible work they're doing in Jesus' name.). How I wish that all of you would have the opportunity to visit these fields and see what the Lord is doing across the globe! It's just incredible to see what the Spirit of God is doing around the world.
I want to offer another observation from my recent trip to Asia. Perspective really is everything: if all you know and understand comes from North America, you are really missing out on a majority of what the Lord is doing in our world. This is one of the reasons why I think it's so vitally important for every believer and every congregation to embrace our value of Global Mobilization! To fully participate in all that God is doing in our world, you must have a global approach because our God loves and cares about the entire world, not just your community, your culture, your nation or your corner of the world. God's Mission is a global mission!
Our mission in the Churches of God, General Conference (CGGC) is to maximize our collective potential for kingdom impact. What does it look like to maximize our collective potential for kingdom impact? What I witnessed in Asia was a beautiful demonstration of maximizing our collective potential for kingdom impact. What 's happening there goes far beyond one person, one church, one field or even one denomination.
I shared last week about Grand Point Church's investment in and partnership with the ministry in Asia. Their willingness to sacrifice for our brothers and sisters there has made a noticeable impact on the work. They are blessing these brothers and sisters and encouraging them in their walk with Christ and our brothers and sisters in Asia are encouraging the brothers and sisters at Grand Point as well. I shared in the previous weeks about my dear brother "Joe" and the great leadership he's giving to our field. Without his competent leadership, the work would not be thriving as it is today. His contribution is a vital part of the work as other leaders are being developed and deployed as a direct result of his efforts.
The work of our Global Reach staff at the General Conference Offices has a role to play in this as well. The leadership that Ben Tobias and Travis Helm provide to our workers in the field cannot be overlooked. They are frequently in contact with our fields, often on a weekly and sometimes daily rhythm to provide counsel, prayer, wisdom and encouragement to our brothers and sisters carrying out the work throughout the world.
Without the many congregations across the CGGC who faithfully and sacrificially give to both the cooperative and designated budgets, there would be no Global Reach staff and no Global Reach field workers to carry out the work. Without your faithful partnership, there would be no Ben or Travis or Lisa to call and ask for help in establishing a global partnership. If your congregation supports the CGGC cooperative budget, you are playing a part in this partnership too!
This business of kingdom impact goes far beyond just the capacity of the Churches of God, General Conference! When I had the opportunity to worship in the new community development center in Asia, I met an elderly gentleman who was probably well into his eighties. He explained to me that he was a pastor/church planter in that region. Our field director would later explain to me that this pastor had been responsible for planting three hundred to four hundred churches in that area of the world and that his ministry had a role in the spiritual development of several of our pastors in that area. Our congregations are benefitting from this dear brother's faithful work for so many years: some of our pastors are the fruit of his labors.
At the same worship service, I took note of how many of the people gathered had a copy of the scriptures and were following along in the reading of God's Word (you don't always see this level of literacy in other places in the world or access to the scriptures). I immediately thought of the many brothers and sisters who have worked with Wycliffe Bible translation and helped bring the bible to so many different peoples in their own languages. I can't imagine the tireless work that has been done to make it possible for these dear brothers and sisters to read scripture in their own native language, but I'm so grateful for their efforts.
This is what it looks like when we maximize our collective potential for kingdom impact. Not one of us is able to do this work alone, on our own. All of us have the potential to make great investments into the kingdom of God! Our heavenly Father is inviting us to bring what we have and put it to work in the kingdom of God. All of us have a role to play. All of us have work to do. We may not fully understand how the Lord will use our contributions in the grand scheme of things. We may not ever see the full scope of our contributions and the resulting impact on what God is doing in the world, but every-once-in-a-while we get these glimpses of what it looks like to maximize our collective potential for kingdom impact. There's nothing more beautiful in this world!
I'm grateful to God for what He's doing around the world. I'm grateful for the many brothers and sisters in Christ who are giving of themselves to make a difference in the kingdom of God. I'm grateful that I get to see glimpses of the kingdom breaking through like I what I witnessed in Asia last month.
Christ's Peace,
Lance
---
CGGC eNews—Vol. 13, No. 47